Contacting Property Manager...
Simply Property Management-Paielli Realty, Inc

7455 Arroyo Crossing Pkwy #220

Las Vegas, NV 89113

Types of Properties We Manage:

- Single Home/condo (up to $300K)
- Single Home/condo ($300 to $500K)

p>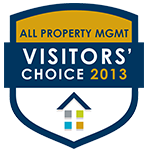 Simply Property Management serving the metro Las Vegas area.
8% management fee
We will match or beat the competition!
Simply Property Management-Paielli Realty Inc. offers a complete and comprehensive line of services including:
Comprehensive Accounting: This is available for online inspections by clients 24/7.
Comprehensive Tenant Screening: This includes employment, credit checks, rental verification, and criminal.
HVAC Services
Property Inspection (quarterly)
Landscaping Services
Online Applications
Pool Maintenance
Website Presence
Remodeling and Complete Turn Services
Legal Actions
If we don't live up to your exceptions, our agreement will allow you to give our company a notice for 30 days terminating our services.
Simply Property Management-Paielli Realty Inc.'s History
Simply Property Management-Paielli Realty originally opened its doors in 1984 by Greg Paielli in Kenosha Wisconsin. Our operations have focused on the management of single and multi-family properties throughout the past 29 years. In addition to property manager personnel we also have other in house support staff which includes landscapers, maintenance personal, onsite managers and administrative office support staff. We are a full service management company and provide everything from finding you a tenant to maintaining your property. We also provide quarterly inspections on our properties to assure that your property is being properly maintained. To keep current with industry standards we belong to many different professional organizations. Below are some of the organizations we are members of.
Greater Las Vegas Association of Realtors
Nevada Realtors Association
National Association of Residential Property Managers
Southern Nevada Better Business Bureau
We would appreciate the opportunity to provide your property management needs. Thanks again and look forward to hearing from you.