Contacting Property Manager...
Targa Real Estate Services Inc.

720 S 348th St
A2

Federal Way , WA 98003

Types of Properties We Manage:

- Single Home/condo (up to $300K)
- Single Home/condo ($300 to $500K)
- Single Home/condo ($500K to $1M)
- Single Home/condo (over $1M)
- HOA (50 - 99 units)
- HOA (100+ units)
- COA (2 - 49 units)
- COA (50 - 99 units)
- COA (100+ units)
- Multi-Family (2-4 units)
- Multi-Family (5 -19 units)
- Multi-Family (20-99 units)
- Multi-Family (100+ units)
- Retail (10K -100K sqft)
- Retail (100K+ sqft)
- Office (10K -100K sqft)
- Office (100K+ sqft)
- Warehouse (Up to 100K sqft)
- Warehouse (100K+ sqft)
- Manufacturing (Up to 100K sqft)
- Manufacturing (100K+ sqft)

Targa Real Estate Services is a professional real estate management company specializing in the asset management of multi-family, self-storage, commercial, and owners associations in Washington and Oregon.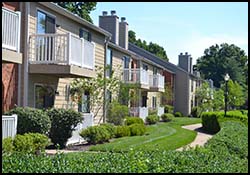 At Targa we provide quality management and superior customer service in order to maximize the value of the investor's and owner's assets. We provide our clients with the best asset management possible. Our goal is to maximize cash flow and reduce unnecessary expenses to enhance the investment value of the property.
Services
The words Quality, Stability, and Integrity are synonymous with those professionals providing exceptional services in the real estate industry. We are proud at Targa to know that not only do we epitomize this level of professionalism; we continually excel to set new standards and services by which all others are measured.
As one of the leading comprehensive real estate companies in the northwest, Targa strives to exceed client expectations no matter what facet of real estate they are involved in.
Residential Management
Targa's professional team offers personalized rental management services to its clients throughout the Puget Sound region. The team's focus is protection of client interests and minimization of client expenses, while providing the highest income yield possible.
Targa offers professional management and maintenance services and will actively market your property to prospective tenants. Our full-service management includes marketing the property, screening all potential tenants, leasing, collecting rental payments, payment of invoices, rule enforcement, maintenance coordination and repairs of the property, while providing a personalized monthly financial statement to you, the owner. We also perform periodic property inspections for maintenance issues and handle all emergencies on behalf of the property owner.
For more information regarding our full-service property management of residential units, please contact our office. We are eager to discuss our services with you.
Commercial
Whether your own small office buildings, shopping centers or large office complexes, Targa can help you get the most out of your investment.
Targa performs all bid procurement for you investment. We have developed relationships with quality vendors who provide our clients with a preferred pricing program to help keep their costs down. These relationships not only help us to keep costs down but assure that the job is done right the first time.