Contacting Property Manager...
Threshold Property Management

2400 Riverstone Blvd. #5581
Canton, GA 30114

Types of Properties We Manage:

- Single Home/condo (up to $300K)
- Single Home/condo ($300 to $500K)
- Single Home/condo ($500K to $1M)
- Single Home/condo (over $1M)
- Multi-Family (2-4 units)
- Multi-Family (5 -19 units)

We are a full-service, fully licensed property management company based in Canton and serving north Metro Atlanta including north Fulton, Cobb, Cherokee, Forsyth, Gwinnett, Bartow, Pickens and Hall counties.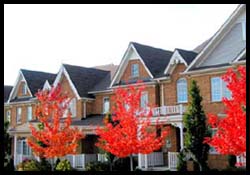 If you're thinking about renting your home, consider this: Hiring a property management company can increase your bottom line by effectively marketing your property, attracting qualified tenants, enforcing rules and rent payments, and handling maintenance efficiently and effectively.
Why You Need a Property Manager
There are a number of reasons you may decide that renting your property is a good option for you:
You are a property investor looking to rent homes for a profit;
You are a homeowner unable to sell your home after purchasing a new one;
You are a homeowner underwater with your mortgage and at risk of losing your home. In many cases, the rent rate can cover your mortgage note while you get back on your feet;
You are being relocated, but plan to return within the next 2 to 5 years.
So once you decide to lease, then what? That's where we come in.
Threshold Property Management (TPM) is a people-oriented business and we're committed to our property owners, our tenants, and our staff. One of the most important factors a property owner looks for in a management company is trust, and we hold that in high regard. We believe in integrity and honesty in all our business dealings, both with the owners and the tenants. TPM is a "hands-on" company, actively involved in the management of each of our properties. We strive to maximize your property value and increase your investment income, balanced with providing the tenant with a comfortable, safe environment at home.
We treat every property as if it is our own. Our goal is to effectively manage each property and customize services to the property needs in order to get you the largest return on your investment. Our responsibilities go beyond simple repairs and into the preservation of your investment. We prevent future maintenance issues that can turn into major problems. Many times investors try to do everything themselves, unfortunately they may incur higher costs and expenses due to the lack of time between other, more important obligations.
The following is a list of just some of the maintenance services we offer:
24/7 Emergency Response
Preventive Maintenance
Coordination of Vendor Contracts
Obtain and Negotiate Bids and Services
Actively Reduced Operating Costs
Maintenance Tracking
Quarterly Inspections
OHA Liaison
Refurbishment Budgeting
Monthly Reports
Immediate Owner Updates
Quick Maintenance Turnaround
Energy Inspections
As a licensed property management agency, we offer comprehensive property management services. All of our services are billed at one low monthly fee usually taken as a percentage of collected rent.
"Threshold Property Management Has Provided me with very much needed peace of mind. They have handled my rental property with professional ease and organization. I love that I don't need to micro-manage anything; they just take care of things. I'm very grateful for their excellent services!"
-Scott H., Property Owner