Contacting Property Manager...
Trend Property & Management

P.O. Box 1061
Keller, TX 76244

Types of Properties We Manage:

- Single Home/condo (up to $300K)
- Single Home/condo ($300 to $500K)
- Multi-Family (2-4 units)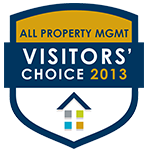 Trend Property & Management is a full service investment and management company offering the following services:
Professional Residential Property Management Services by Licensed Agents
Investment property identification and purchase negotiating
Full mortgage services through numerous accredited lenders
Hands-on transaction management from purchase to tenant placement through security deposit return and marketing for a new tenant.
Maintenance performed by certified and licensed contractors. We provide copies of all maintenance bills to you with no mark-ups.
Complete enforcement of all property code requirements, lease provisions and legal proceedings should a tenant ever require an eviction hearing.
Full accounting services to owners including monthly, easy to understand owner statements and funds disbursement. Annual summaries and tax forms provided at year end at no additional fees to the owner.
We thoroughly screen all prospective tenants for credit worthiness, pursue full rental verification of current and former residences, verify employment and income history, and perform a criminal and civil suit background check. We then contact you as the investor to give you all details uncovered in the background check for your approval or decline. Once a tenant is placed, quarterly inspections are performed and all HOA issues are handled in house. Direct deposit of owner funds and payment of HOA dues payment in house also available to all owners.
Our Partners:
Jason Zimmerman is a Realtor, Broker and a licensed Loan Officer with over 6 years' professional experience in judging credit worthiness, plus is an investor himself with several rental properties. Jason assists owners looking to purchase investment property.
Michele Stokan is a licensed real estate agent and has been working as a Residential Property Manager for over 8 years with experience in both the Tarrant County and the greater Austin area markets. As the lead agent in the field, Michele is the contact most tenants meet when viewing homes and submitting applications.
Eric Theuer has numerous years' experience in accounting and bookkeeping and provides support to owners & tenants in all aspects of monthly statements, rent invoicing & annual tax documentation and itemization.
Together, Jason, Michele, Eric and the Trend team will care for your investment with the personalized service and attention to detail that your home deserves! As investment property owners, we are dedicated to placing quality tenants in all our homes as if they were renting our own investment homes.