Contacting Property Manager...
Urbane Results, LLC
1435 N. St. NW #105
Washington, DC 20005
Types of Properties We Manage:
- Single Home/condo (up to $300K)
- Single Home/condo ($300 to $500K)
- Single Home/condo ($500K to $1M)
- Single Home/condo (over $1M)
- Multi-Family (2-4 units)
- Multi-Family (5 -19 units)
- Multi-Family (20-99 units)
- Multi-Family (100+ units)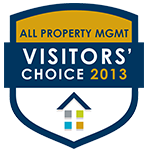 Urbane Results LLC is a property management company that serves the Washington, D.C. metro area. With extensive hospitality and property management backgrounds, Urbane's owners have drawn upon both industries to form a company that is personable and strives to achieve the perfect balance between resident service, property maintenance and financial management.
You can trust that everything is taken care of with our weekly site visits, meeting attendance and 24/7 access to our property management software. Urbane is proud to support a "next business day" response time to emails and a record-breaking 10 minute response to emergency calls
We offer several management options that range from pay per service options to full service contracts. Many of our contract configurations also include great value-added services. Request a quote below to learn more about how Urbane can put your mind at ease.
Home Owners' & Condominium Associations
Apartment Buildings
Individual Rental Properties
Services Offered
Building Management - Assigned Licensed Property Manager
Quarterly Inspections - All properties inspected every three months
Emergency On-Call Service - 24/7 Emergency Support
General & Preventative Maintenance - Everything outside and under the roof
Financial Services - Full Accounting Services, Monthly & Annual Reports, web access to software & files
Sales & Marketing - Basic Website Design & Maintenance, Advertising
Leasing - Viewings, Resident Screening, Lease Generation, Promotional Events
Staffing Services - All Levels of Dedicated On-Site Staff, Fully Screened, Licensed