Contacting Property Manager...
WEGO Property Management

188 W. Campground Rd
McDonough, GA 30253

Types of Properties We Manage:

- Single Home/condo (up to $300K)
- Single Home/condo ($300 to $500K)
- Single Home/condo ($500K to $1M)
- Single Home/condo (over $1M)
- Multi-Family (2-4 units)
- Multi-Family (5 -19 units)
- Multi-Family (20-99 units)
- Multi-Family (100+ units)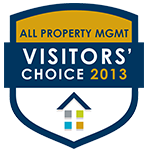 WEGO Property Management Services
Professional, Prompt and Courteous Service
As a family owned and operated business we strive to provide each of our clients and their tenants with professional, prompt, and courteous service. Each of our Atlanta licensed Property Managers treats all clients and tenants with respect and dignity.
Prepare Your Property to be Rented

Meet with you to evaluate your property and make recommendations to prepare your property to obtain the optimal monthly rental amount.
Coordinate the completion of any maintenance or repair items you have approved using our extensive network of qualified vendors to ensure all work is completed.
Determine the Optimal Monthly Rental Amount
Do a market analysis to determine the optimal monthly rental amount for your property utilizing a wide range of professional resources.
Design a Targeted Marketing Program

Meet with you to design a targeted marketing program to rent your property as quickly as possible.
Execute your targeted marketing program utilizing the Internet, GAMLS and FMLS (Multiple Listing Service), Realtor.com, local newspapers, circulars, and property signs.
Promptly pursue all leads and inquiries and schedule showings of your property during the week, evenings, and weekends.
Thorough Screening of Applicants

Thoroughly review each prospective tenant's rental and credit history, including prior evictions.
Verify your new tenant's current employment and stated income.
Contact your new tenant's previous landlord(s) to verify payment history and care of property.
Discuss the results of the screening process with you and make our recommendation.
Coordinate Move-In of New Tenant

Collect the first month's rent and security deposit in the form of a cashier's check prior to your tenant's move-in.
Prepare all rental and lease agreements utilizing Georgia Association of Realtors approved forms.
Meet with your new tenant and ensure all agreements have been properly executed prior to his or her move-in.
Document your property's condition utilizing digital photography prior to your new tenant's move-in.
Have your tenant complete and sign a "Statement of Condition" report verifying the condition of the property at the time of his or her move-in.
instruct your tenant regarding rental payment terms and required property maintenance.
Prompt Rental Receipt Collections and Disbursements

Promptly collect your rental income from your tenant at the beginning of each month.
Our Accounting Department will disburse the rental proceeds on the 20th of every month.
Serve three day notices to "Pay Rent or Quit" if rent has not been paid by the fifth day of each month.
Coordinate the start of unlawful detainer action to evict your tenant in the event the rent is not paid.
Payment of Your Monthly Expenses
Our Accounting Department will pay all reoccurring monthly expenses on your behalf such as:
Mortgage
Property Taxes
Insurance
Home Owner's Association Dues
Utilities
Gardening and Pool Services
Detailed Monthly Accounting Reports

Provide you with a login name and password so you'll have access to your account ledger and financials 24hrs a day. You'll see what expenses have been applied, draws and all detailed information including documents that pertain specifically to your property.
Provide you a year-end accounting summary of your account and 1099s.
Complete Property Maintenance Services

Provide our clients with 24-hour emergency repair services.
Minimize the cost of repairs and maintenance using our extensive network of contractors, vendors, and handymen.
Coordinate property reconditioning, including painting, window coverings, new carpet, and carpet cleaning.
We can perform full rehabilitation on any investment properties from foundation to shingle.
Arrange for any necessary services such as utilities, gardening, and pool service.