Contacting Property Manager...
Wick-Mullins Realty and Property Management
2810 Louetta #3
Spring, TX 77388
Types of Properties We Manage:
- Single Home/condo (up to $300K)
- Single Home/condo ($300 to $500K)
- Single Home/condo ($500K to $1M)
- Single Home/condo (over $1M)
- Multi-Family (2-4 units)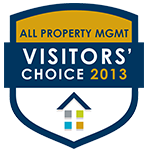 Business relationships with Wick-Mullins Property Management are summed up in two words:
NO WORRIES.
That's because Sue Wicks and Eddie Mullins are a personable, award-winning husband and wife team with more than 30 years of experience in full service property management and over 45 years in real estate. They look after your investment as if it were their own personal holdings. This high level of attention and professionalism gives Wick-Mullins a clear advantage over most realtors who simply sell properties.
Wick-Mullins Property Management understands the importance of prompt and professional service. There are no substitutes for quality tenants, careful property inspections and streamlined automated accounting and rent collection.
As active members in numerous realtor and property management organizations, Sue Wick and Eddie Mullins keep abreast of changing property management laws on the state and federal levels. These associations include The Houston Association of Realtors, The National Association of Realtors, The Texas Association of Realtors, and The National Association of Residential Property Managers. Eddie has a Texas Brokers license and a degree in computer science from the University of Houston, so Wicks-Mullins Property Management quickly and smoothly adapts and integrates the newest and most effective technologies for your business, including automated income tracking and online tenant payments. Sue is a member of the ReMax Hall of Fame.
Wick-Mullins Property Management are experts at leasing homes and properties, giving your investment full exposure on extensive Internet sites such as Houston MLS, Realtors.com, Craigslist, Rental-Plus and many others. Their average market time to lease a home is around 24 days, but all properties are actively marketed until the right qualified tenant is found.
Additional Wick-Mullins Property Management services include:
Interviewing and screening potential tenants
Verifying all potential tenant histories, including employment and criminal background
Collecting rent
Resolving challenging tenant situations
Establishing professional relationships with quality painters, roofers and electricians
Ordering and making repairs, repaints and cleaning
Serving legal notices and conducting evictions
Generating monthly and year-end summary statements for tax preparation
Researching and conveying important landlord/tenant laws on the city, state and federal levels
Ditch your worries and get your free instant quote from Wick-Mullins Property Management today!