Contacting Property Manager...
Woodruff Property Management, LLC

1736 Marion St
Denver, CO 80218

Types of Properties We Manage:

- Single Home/condo ($300 to $500K)
- Single Home/condo ($500K to $1M)
- Single Home/condo (over $1M)
- Multi-Family (2-4 units)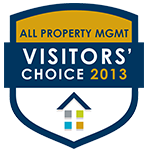 Overview
In business since: 2009
Staff: 1 founder / owner, 1 director of operations, 1 accountant, 1 office manager, 3 managing brokers, 12 brokers, 3 assistants, 130 sub-contractors
Affiliations/Certifications: NARPM member; All brokers are licensed and experienced professionals.
Specializations: Single Family Homes and Condos plus small Multi-Units.
Units under management: 290+ Current, 800+ to date
About Woodruff Property Management
Woodruff Property Management is dedicated to providing our property owners exceptional service. Our reputation is very important. Woodruff Property Management does not have any complaints with the Better Business Bureau or the Real Estate Commission. We are real estate brokers with years of experience and extensive knowledge in the real estate and property management industries.
A note from Andrew Woodruff:
"Service is the key to this industry. We bend-over backwards for our clients. We will always be the most responsive, client oriented, technologically advanced property management firm in the country. That is our goal. That is our promise."
Services
"We Don't Charge a Dime until the Lease is Signed."
Tenant Quality Assurance Guarantee: We are so confident in our Tenant Qualification Process that, if we have to evict a tenant we qualified and moved into a property we manage, we will pay for the eviction and find a new tenant. This is a FREE service, not an "Eviction Protection Plan".
We advertise your property extensively on over 200 websites and 150 media sites.
We are available to show properties 7 days a week, from 9 am to 9 pm.
We are Green - 98% paperless.
Leasing Only services are available for those who don't need full service Property Management.
Our average time to rent is 19 days. The national average is 34 days.
Testimonials
Andrew, I know you get a thousand emails a day, but I just wanted to thank you so much for being our rental agent. You have made life so simple for us. It took me awhile to get use to the computer communication, but I love it. Being older and not use to cell phones, computers, emails etc. took awhile to adjust. However, you have clung to values that I appreciate even with new technology: immediate feedback, excellent communication and expertise in your area. I just wanted to express my sincere thanks. You and your team are terrific. - Joan Kilcoyne