Contacting Property Manager...
Worth Clark Realty

300 Chesterfield Center #205
Chesterfield, MO 63017

Types of Properties We Manage:

- Single Home/condo (up to $300K)
- Single Home/condo ($300 to $500K)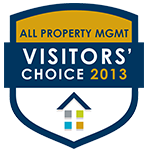 At Worth Clark Realty, our full service property management team sets itself apart by offering competitively priced flat fee rates and a Warranty for all tenants we place.
We understand that you have two primary objectives when leasing your property: 1.) Keep the rent checks coming in on time, and 2.) keep your property in the same condition as when you left it. Everything we do strives to meet those two goals, while providing extremely responsive service to any needs you or your Tenants' may have.
Flat Fee Structure
Based on our experience, we've found that higher rent properties often have much less maintenance and problems than lower rent properties. So, it doesn�t make much sense for us to charge you based on a percentage of the monthly rent. Instead we charge a flat rate for the monthly management fee, starting as low as $65/mo per unit.
Tenant Warranty
We're so confident in our ability to screen and place tenants that we provide a 6 month Tenant Warranty with all property management accounts. That means, if the tenant we find and place vacates or stops paying within the first 6 months, for whatever reason, we'll market, screen, and place a new tenant for you at no additional charge. No other broker in our area offers this type of warranty.
Advertising
We'll advertise your property in the MLS, and 40+ additional websites, including featured listings in Realtor.com, Zillow, Yahoo, Trulia, Homes.com, and Rentals.com. We place professional and highly visible signage, and attractive flyers at the property; and a representative will be dedicated to showing your property every day of the week.
Tenant Screening and Placement
There's a saying we follow at Worth Clark Realty, "Evictions are done before a lease is ever signed." What we mean by this is that good tenant screening, nine times out of ten, will prevent us from ever having to think about an eviction. We place a very strong emphasis on this process, and that�s why we provide a Tenant Warranty as part of our property management service.
Maintenance and Repairs
We'll take care of any maintenance or repair needs either with our in-house crew or our extensive network of experienced professionals at reduced rates. For emergency repairs we are available 24/7.
Inspections
We will perform and document a thorough move-in and move-out inspections, which help determine the amount of security deposit released at the end of each lease. Also, periodic and random inspections are performed in person throughout the lease period to ensure needed repairs aren't being neglected and to check on the overall condition of your property.
Rent Collection
We only get paid when rent is collected for you, and that�s we do such a good job of collecting rent. We have a very successful track record, and we�re very flexible in how it can be paid. With the technology we have in place, we have the ability to accept automatic debits, credit cards, and other platforms like PayPal and Dwolla in addition to personal checks � Our tenants have no excuses for why they can�t pay, and pay on time.
Accounting
On a monthly basis we provide you with a detailed report of all rental income and expenses associated with your property. All reports are also available online, for you to login and view at anytime. We utilize cutting-edge property management software which can perform many accounting tasks and reports for us. If you have any special requests in this area, just ask.