Check AC quality to limit summer expenses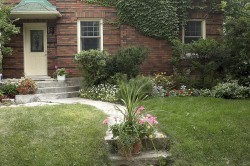 Residential investors, tenants and property management companies may wish to take a look at their air conditioning units now that summer has arrived.

With temperatures rising, those who have not done so already should consider whether they have an opportunity to save on energy costs. Those who own rental properties may find that a good air conditioning system has the double advantage of appealing to renters and lowering costs. For renters, the combination of cost and comfort may be very enticing.

One straightforward improvement that might be possible is to purchase a programmable thermostat, Multi-Housing News suggests. Renters without them may leave the air conditioning on when not present intentionally to have a comfortable home when they get back from work or an outing, or simply forget to turn off the air conditioning when they leave.

The age and size of an air conditioning unit can have a significant impact. A unit that is too small might cause residents to run it at a higher setting or more often in order to maintain a comfortable environment, so it could well be cheaper in the long run to purchase a larger model.

Newer models are typically smaller and more efficient than their older equivalents, on the other hand. Owners may find their expenses lower if they buy a high-efficiency model rather than trying to replace or repair the old one, as the lower costs over time make up for the initial investment.

 
Find Property Managers Near You
Select Property Type
Single Home or Condo (Valued up to $300K)

Single Home or Condo ($300K to $500K)

Single Home or Condo ($500K to $1 Million)

Single Home or Condo (Over $1 Million)

Multi-Family (2-4 units)

Multi-Family (5-19 units)

Multi-Family (20-99 units)

Multi-Family (100+ units)

Homeowners Association (2-49 units)

Homeowners Association (50-99 units)

Homeowners Association (100+ units)

Condominium Association (2-49 units)

Condominium Association (50-99 units)

Condominium Association (100+ units)

Retail (Up to 9,999 sqft)

Retail (10,000 - 100,000 sqft)

Retail (100,000+ sqft)

Office (Up to 9,999 sqft)

Office (10,000 - 100,000 sqft)

Office (100,000+ sqft)

Warehouse/Distribution (Up to 100,000 sqft)

Warehouse/Distribution (100,000+ sqft)

Light Manufacturing (Up to 100,000 sqft)

Light Manufacturing (100,000+ sqft)

Parking Garage

Biotech/Mission-Critical

Vacation (1-2 units)

Vacation (3+ units)

Other Associations (Hotel, Resort etc.)

Mobile Home Community