Commercial Property Management is Important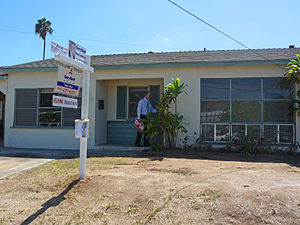 With all of the talk that's been going on regarding the housing market, people have forgotten that real estate is not just houses. There's also commercial property. If you're interested in investment property but you don't want to have houses that people can trash when they rent them, you might be a good candidate to start buying up commercial options in your area. You can rent these out for now and sell them later when the market is better. It's similar to what you'd do with houses, but commercial property generally commands higher rents and a business is less likely to do damage to your building. Businesses often have insurance that will protect you if your building does get damaged, too, so they can be safer to rent to.

Regardless of the safety factor, you probably don't want the hassle of actually managing the properties - especially if you're buying up a lot of them or you have some that aren't in the city and state where you're living. If that's the case for you, there are property management companies that can help you. For a fee, a company like this will take care of your commercial property and deal with the renter and any issues that may arise. Some people don't want to pay the fee, but you may actually make more money in the long run, since you don't have the hassle of keeping it rented and other issues.

It frees you up to focus on other pursuits, and it also helps you determine whether you want to continue to buy up commercial properties and have a company manage them or whether you'd prefer to stop where you are. Depending on how many properties you have to manage, you may find that a company to handle them is your best choice.


Find Property Managers Near You
Select Property Type
Single Home or Condo (Valued up to $300K)

Single Home or Condo ($300K to $500K)

Single Home or Condo ($500K to $1 Million)

Single Home or Condo (Over $1 Million)

Multi-Family (2-4 units)

Multi-Family (5-19 units)

Multi-Family (20-99 units)

Multi-Family (100+ units)

Homeowners Association (2-49 units)

Homeowners Association (50-99 units)

Homeowners Association (100+ units)

Condominium Association (2-49 units)

Condominium Association (50-99 units)

Condominium Association (100+ units)

Retail (Up to 9,999 sqft)

Retail (10,000 - 100,000 sqft)

Retail (100,000+ sqft)

Office (Up to 9,999 sqft)

Office (10,000 - 100,000 sqft)

Office (100,000+ sqft)

Warehouse/Distribution (Up to 100,000 sqft)

Warehouse/Distribution (100,000+ sqft)

Light Manufacturing (Up to 100,000 sqft)

Light Manufacturing (100,000+ sqft)

Parking Garage

Biotech/Mission-Critical

Vacation (1-2 units)

Vacation (3+ units)

Other Associations (Hotel, Resort etc.)

Mobile Home Community