Economic power may have transferred during downturn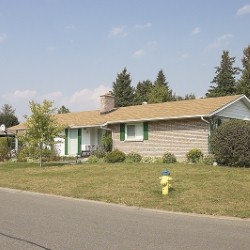 Areas that were once economic strongholds and centers of development may be held back from recovering alongside the rest of the nation by their accumulated debt, causing a permanent shift in which markets lead, rather than a temporary trend.

While early 2012 appears to be showing signs of some acceleration in recovery, the
New York
Times notes that some researchers have found areas which were most involved in the housing boom may be lagging behind the national recovery rate. In these regions, economic activities such as auto sales are climbing more slowly. Jobs that depend on local spending seem to be affected more strongly than others, the news source reports.

Finance professor Amir Sufi at the University of
Chicago
told the news source that areas which experience the most profound effects of a recession are usually among those which make the strongest comebacks afterward, suggesting this may be abnormal. These areas are largely concentrated along the coasts, because of the impact limited land availability had on home prices. If the pace of recovery is off in these markets,
rental management firms
and investors may see fewer opportunities than they might otherwise expect in certain parts of the country.

Other experts disagree, the news source notes, suggesting that the rate of recovery is actually similar in these hard-hit areas. It may be difficult to observe because they have experienced stronger effects in absolute terms.
Find Property Managers Near You
Select Property Type
Single Home or Condo (Valued up to $300K)

Single Home or Condo ($300K to $500K)

Single Home or Condo ($500K to $1 Million)

Single Home or Condo (Over $1 Million)

Multi-Family (2-4 units)

Multi-Family (5-19 units)

Multi-Family (20-99 units)

Multi-Family (100+ units)

Homeowners Association (2-49 units)

Homeowners Association (50-99 units)

Homeowners Association (100+ units)

Condominium Association (2-49 units)

Condominium Association (50-99 units)

Condominium Association (100+ units)

Retail (Up to 9,999 sqft)

Retail (10,000 - 100,000 sqft)

Retail (100,000+ sqft)

Office (Up to 9,999 sqft)

Office (10,000 - 100,000 sqft)

Office (100,000+ sqft)

Warehouse/Distribution (Up to 100,000 sqft)

Warehouse/Distribution (100,000+ sqft)

Light Manufacturing (Up to 100,000 sqft)

Light Manufacturing (100,000+ sqft)

Parking Garage

Biotech/Mission-Critical

Vacation (1-2 units)

Vacation (3+ units)

Other Associations (Hotel, Resort etc.)

Mobile Home Community