Further action possible as housing programs come up short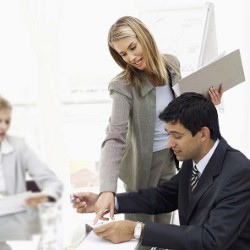 Less than 10 percent of the funds allocated for federal and state housing programs since the housing crisis was spent by the end of June, according to the general inspector for the Troubled Asset Relief Program (TARP).

That leaves the majority of the $45.6 billion that Congress set aside unused. A similar situation prevails in several programs, such as an initiative meant to allow underwater borrowers to secure a principal reduction and refinance into a mortgage backed by the Federal Housing Administration (FHA). This program has helped fewer than 1,500 borrowers and used less than 2 percent of its assigned funding, according to the report.

The Home Affordable Modification Program (HAMP) has spent only 6.4 percent of the $29.9 billion allocated to it and has reached about 1 million borrowers as a result, still well short of the projections that called for it to help four times that number. While these programs can still reach more people and some, including HAMP, may be modified to better do so in the near future, the report still suggests that officials should be taking further action.

The expansion of the Home Affordable Refinance Program has proven fairly successful, and modifications to other programs may have similar results. Lawmakers continue to work on designing new programs and coming up with ways to improve the effectiveness of those already in place.


New refinance plan would help projected 8 million


Senator Jeff Merkley of Oregon recently revealed a new plan under which the federal government would buy up to 8 million underwater mortgages and refinance them into lower rates. Borrowers would be presented with several options meant to allow them to refinance within three years as long as they are current on their mortgages, which many underwater borrowers are.

"This program is designed to break through many of the obstacles that have bedeviled earlier efforts to fix our housing market," Merkley wrote in his proposal. "By utilizing competing lenders, the program would end the voluntary, sole-source system that has bogged down mortgage modifications."

If the new program or modifications to existing initiatives are successful, investors are likely to see a drop in foreclosures available for purchase. While stability in the housing market will improve the value of homes they already hold, this will also mean fewer opportunities to expand rental management activity.
Find Property Managers Near You
Select Property Type
Single Home or Condo (Valued up to $300K)

Single Home or Condo ($300K to $500K)

Single Home or Condo ($500K to $1 Million)

Single Home or Condo (Over $1 Million)

Multi-Family (2-4 units)

Multi-Family (5-19 units)

Multi-Family (20-99 units)

Multi-Family (100+ units)

Homeowners Association (2-49 units)

Homeowners Association (50-99 units)

Homeowners Association (100+ units)

Condominium Association (2-49 units)

Condominium Association (50-99 units)

Condominium Association (100+ units)

Retail (Up to 9,999 sqft)

Retail (10,000 - 100,000 sqft)

Retail (100,000+ sqft)

Office (Up to 9,999 sqft)

Office (10,000 - 100,000 sqft)

Office (100,000+ sqft)

Warehouse/Distribution (Up to 100,000 sqft)

Warehouse/Distribution (100,000+ sqft)

Light Manufacturing (Up to 100,000 sqft)

Light Manufacturing (100,000+ sqft)

Parking Garage

Biotech/Mission-Critical

Vacation (1-2 units)

Vacation (3+ units)

Other Associations (Hotel, Resort etc.)

Mobile Home Community