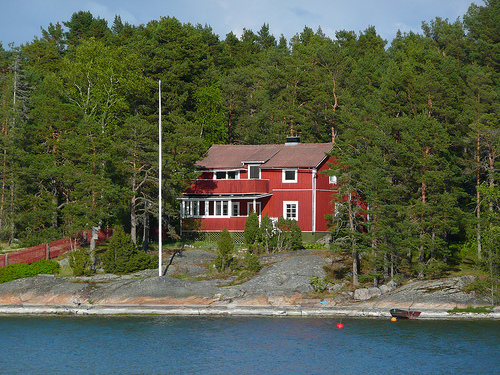 photo credit: ezioman


The gulf shores of Texas, Mississippi, Louisiana, Alabama and Florida offer miles of ocean-front property. The sugar white sand and emerald green water of these areas have been a constant source of pleasure to both vacationers and residents. The BP oil spill made and impact on this beautiful area of real estate, but that should not prevent you from considering the purchase of property in this area. Considerable work has been done to reduce the impact of the spill and this will continue. The Gulf Coast real estate market has seen the value of over 600,000 properties reduced since the disaster. This reduction in cost of the Gulf Coast housing market can present a chance to own beachfront property that is affordable.

If you have decided that owning property on the Gulf Coast is your dream, it is time to decide what area of the gulf coast you want to live. Texas offers several beautiful real estate options on Stewart Beach in Galveston. Mississippi has 26 miles of beaches on the gulf shores. Biloxi, Mississippi is a popular area that offers many activities that complement beach life. Louisiana does not bring images of long stretches of beach, but Grand Isle Louisiana offer both beaches along the warm waters of the Gulf Coast and a state park. Grand Isle is located within a 3 hour driving distance to New Orleans. Orange Beach Alabama is favorite for individuals who want to slow down and enjoy the scenery. The panhandle beaches of Destin and Ft. Walton are popular properties along the gulf coast of Florida.

Each of the gulf shore states has unique beachfront real estate properties available for those interested. Each property offers sun, sand and the warm emerald waters of the gulf coast along with the activities that are popular in their area. Now is the perfect time to consider a property along the Gulf shore.
Find Property Managers Near You
Select Property Type
Single Home or Condo (Valued up to $300K)

Single Home or Condo ($300K to $500K)

Single Home or Condo ($500K to $1 Million)

Single Home or Condo (Over $1 Million)

Multi-Family (2-4 units)

Multi-Family (5-19 units)

Multi-Family (20-99 units)

Multi-Family (100+ units)

Homeowners Association (2-49 units)

Homeowners Association (50-99 units)

Homeowners Association (100+ units)

Condominium Association (2-49 units)

Condominium Association (50-99 units)

Condominium Association (100+ units)

Retail (Up to 9,999 sqft)

Retail (10,000 - 100,000 sqft)

Retail (100,000+ sqft)

Office (Up to 9,999 sqft)

Office (10,000 - 100,000 sqft)

Office (100,000+ sqft)

Warehouse/Distribution (Up to 100,000 sqft)

Warehouse/Distribution (100,000+ sqft)

Light Manufacturing (Up to 100,000 sqft)

Light Manufacturing (100,000+ sqft)

Parking Garage

Biotech/Mission-Critical

Vacation (1-2 units)

Vacation (3+ units)

Other Associations (Hotel, Resort etc.)

Mobile Home Community