"Homeownership Decline Spells Good News for Rental Market"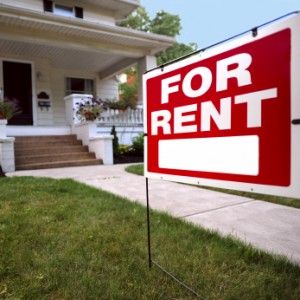 2010 census data released last Thursday highlights an important trend in the rate of homeownership not seen since the Great Depression. Patrick Newport, an economist with IHS Global Insight said, "The changes now taking place are mind-boggling: The housing market has completely crashed and attitudes toward housing are shifting from owning to renting. While 10 years ago owning a home was the American Dream, I'm not sure a lot of people still think that way." (See the full related article here:
Hope Yen of the Associated Press
)

The question to ask now is, "What does this mean for the rental market in the short to medium-term?" For starters, the existing national level of homeownership rests at 65% vs. 35% for rentals. Given that Americans will likely be facing the burden of a harsher economic environment comprised of prolonged unemployment, decreased government involvement in housing, and limited credit with tougher lending standards, we can safely assume that the 35% share for rentals will increase over the coming years.

Based on this, we at All Property Management foresee an increased demand for rental properties that will lead to a demand for professional management services. With economists predicting conversion to rental properties rather than sales as a way to stabilize the housing industry and position it for future growth, All Property Management is well positioned to address what will be an increasing need to access
professional property managers
.
Find Property Managers Near You
Select Property Type
Single Home or Condo (Valued up to $300K)

Single Home or Condo ($300K to $500K)

Single Home or Condo ($500K to $1 Million)

Single Home or Condo (Over $1 Million)

Multi-Family (2-4 units)

Multi-Family (5-19 units)

Multi-Family (20-99 units)

Multi-Family (100+ units)

Homeowners Association (2-49 units)

Homeowners Association (50-99 units)

Homeowners Association (100+ units)

Condominium Association (2-49 units)

Condominium Association (50-99 units)

Condominium Association (100+ units)

Retail (Up to 9,999 sqft)

Retail (10,000 - 100,000 sqft)

Retail (100,000+ sqft)

Office (Up to 9,999 sqft)

Office (10,000 - 100,000 sqft)

Office (100,000+ sqft)

Warehouse/Distribution (Up to 100,000 sqft)

Warehouse/Distribution (100,000+ sqft)

Light Manufacturing (Up to 100,000 sqft)

Light Manufacturing (100,000+ sqft)

Parking Garage

Biotech/Mission-Critical

Vacation (1-2 units)

Vacation (3+ units)

Other Associations (Hotel, Resort etc.)

Mobile Home Community