Housing official clarifies REO strategy for Congress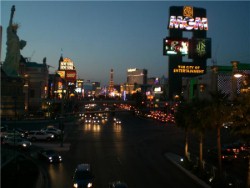 Lawmakers recently heard testimony on the REO-to-Rental Initiative from Meg Burns, senior associate director for housing and regulatory policy at the Federal Housing Finance Agency.

The program, which has been in the works for some time, is currently at the pilot stage. Various housing units currently held by Fannie Mae will be sold in bulk to private investors as a test of the concept, to determine whether bulk sales are worth pursuing further. During this first trial, many of the properties selected are already occupied. This is because of the uncertainty involved, Burns indicated.

The same reasoning also determined that only Fannie Mae will participate for now. The government-sponsored enterprise was also selected in part because it holds properties concentrated in certain markets, such as
Las Vegas
,
Phoenix
,
Chicago
,
Atlanta
and
Los Angeles
. These areas, and any others the program targets in the future, are marked by both an available supply of homes and strong demand for rentals, Burns told lawmakers.

Fannie will price the homes fairly close to its ordinary practices, she indicated, and the success of this first step, among other considerations, will determine whether the program moves forward at all and what level of involvement Freddie Mac might see in the future.
Property management companies
may have an opportunity to work with bulk investors, given that properties are in localized clusters.
Find Property Managers Near You
Select Property Type
Single Home or Condo (Valued up to $300K)

Single Home or Condo ($300K to $500K)

Single Home or Condo ($500K to $1 Million)

Single Home or Condo (Over $1 Million)

Multi-Family (2-4 units)

Multi-Family (5-19 units)

Multi-Family (20-99 units)

Multi-Family (100+ units)

Homeowners Association (2-49 units)

Homeowners Association (50-99 units)

Homeowners Association (100+ units)

Condominium Association (2-49 units)

Condominium Association (50-99 units)

Condominium Association (100+ units)

Retail (Up to 9,999 sqft)

Retail (10,000 - 100,000 sqft)

Retail (100,000+ sqft)

Office (Up to 9,999 sqft)

Office (10,000 - 100,000 sqft)

Office (100,000+ sqft)

Warehouse/Distribution (Up to 100,000 sqft)

Warehouse/Distribution (100,000+ sqft)

Light Manufacturing (Up to 100,000 sqft)

Light Manufacturing (100,000+ sqft)

Parking Garage

Biotech/Mission-Critical

Vacation (1-2 units)

Vacation (3+ units)

Other Associations (Hotel, Resort etc.)

Mobile Home Community