Investors looking to less prominent markets for opportunities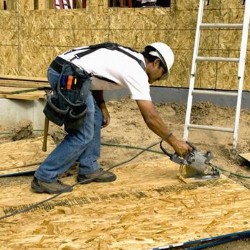 Real estate investment trusts are expanding beyond the core markets they traditionally focus on to search for and take advantage of new opportunities.

Entities that invest in residential properties, in particular, are looking into options such as privatized student housing, GlobeSt.com reports. Many colleges and universities are exploring the possibilities of privately run on-campus housing options for their students, hoping to reduce costs by finding more efficient business models. The trend is sufficiently strong that it is becoming mainstream, one executive told the news source.

A combination of increasing rents, low construction costs and other strong fundamentals are all contributing to a fast pace in the multifamily market, as well, according to GlobeSt.com. Despite the demand that former homeowners and new households may bring to the market, single-family investors and rental managers seeking to fill homes may find themselves with fierce competition.

Rental housing stakeholders are anticipating an increase in household formation at some point in the future, but are uncertain precisely when it will take place. Many Americans, especially young adults, have postponed forming new households because of their limited personal finances.

REITs expect there will be a surge in housing demand, the source notes. How much of that will go toward rentals and how much toward homeownership is uncertain. In anticipation, however, some are already focusing their future plans on that demographic.
Find Property Managers Near You
Select Property Type
Single Home or Condo (Valued up to $300K)

Single Home or Condo ($300K to $500K)

Single Home or Condo ($500K to $1 Million)

Single Home or Condo (Over $1 Million)

Multi-Family (2-4 units)

Multi-Family (5-19 units)

Multi-Family (20-99 units)

Multi-Family (100+ units)

Homeowners Association (2-49 units)

Homeowners Association (50-99 units)

Homeowners Association (100+ units)

Condominium Association (2-49 units)

Condominium Association (50-99 units)

Condominium Association (100+ units)

Retail (Up to 9,999 sqft)

Retail (10,000 - 100,000 sqft)

Retail (100,000+ sqft)

Office (Up to 9,999 sqft)

Office (10,000 - 100,000 sqft)

Office (100,000+ sqft)

Warehouse/Distribution (Up to 100,000 sqft)

Warehouse/Distribution (100,000+ sqft)

Light Manufacturing (Up to 100,000 sqft)

Light Manufacturing (100,000+ sqft)

Parking Garage

Biotech/Mission-Critical

Vacation (1-2 units)

Vacation (3+ units)

Other Associations (Hotel, Resort etc.)

Mobile Home Community