Making a Real Estate Investment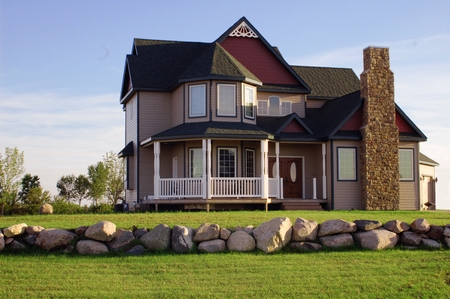 Are you thinking about joining the real estate game? Well, you're a little late, but a wise investment can still turn a profit. In fact, if you're considering buying now you may be able to get just the right deal that can turn into a long-term, money making investment.
If you're thinking about becoming a landlord and making that long term investment then your first step is to take stock of your situation, are you ready to become a landlord, are you going to do the work yourself, how long do you want this investment?
Being a landlord means you will be dealing with people on a regular basis and being a good judge of character is very important. You want to know you have the right tenants for your property, ones that will not cause future problems. You also have to be willing to aggressively request payments and make wise financial decisions when it comes to maintenance and repairs.
Many people have begun tackling DIY projects in the past decade and feel they can accomplish anything, this isn't necessarily the case with a rental property. Things that may slide at your home will not get the same lenience in a rental unit. There are codes and regulations that must be followed and you could face strict penalties if you fail to meet these guidelines.
Finally, you need to determine whether you're going to hold your investment. If this is a long-term, lifetime thing, then you should set up a fund for repairs and maintenance. Ideally, you'll walk in to a situation where no great outflow of money is necessary immediately, but you can be certain that repairs will pop up, very costly repairs like a new roof, so planning ahead is the smartest move you can make.
Find Property Managers Near You
Select Property Type
Single Home or Condo (Valued up to $300K)

Single Home or Condo ($300K to $500K)

Single Home or Condo ($500K to $1 Million)

Single Home or Condo (Over $1 Million)

Multi-Family (2-4 units)

Multi-Family (5-19 units)

Multi-Family (20-99 units)

Multi-Family (100+ units)

Homeowners Association (2-49 units)

Homeowners Association (50-99 units)

Homeowners Association (100+ units)

Condominium Association (2-49 units)

Condominium Association (50-99 units)

Condominium Association (100+ units)

Retail (Up to 9,999 sqft)

Retail (10,000 - 100,000 sqft)

Retail (100,000+ sqft)

Office (Up to 9,999 sqft)

Office (10,000 - 100,000 sqft)

Office (100,000+ sqft)

Warehouse/Distribution (Up to 100,000 sqft)

Warehouse/Distribution (100,000+ sqft)

Light Manufacturing (Up to 100,000 sqft)

Light Manufacturing (100,000+ sqft)

Parking Garage

Biotech/Mission-Critical

Vacation (1-2 units)

Vacation (3+ units)

Other Associations (Hotel, Resort etc.)

Mobile Home Community