Multifamily strength encouraging development activity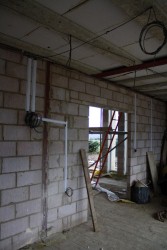 Vacancies dropped and net operating income increased for almost all multifamily properties recently, according to the Institute of Real Estate Management (IREM).

A recently released IREM report notes that apartment rents have climbed substantially over the past 12 months, but also noted that most multifamily buildings grew more expensive to operate due to increases in utility, maintenance and repair costs. This was especially true for high-rise buildings, which still managed to post a vacancy rate of about 4.8 percent.

Low-rise apartment buildings with between 12 and 24 units experienced the greatest rent increase at 8.3 percent, while larger ones were unique in posting the only rent decrease the report recorded.

Owners and rental managers have been able to increase rents a great deal due to the insufficient rental housing supply and difficulties impeding homeownership. Some may have gone too far in terms of raising rents, however, reaching levels that their tenants cannot easily afford. Combined with the low home prices that have prevailed recently, this may make it easier for investors and managers to set rents that are profitable for themselves yet affordable and competitive.

The multifamily market is expected to remain strong despite a current push among developers, which has helped to keep associated equity and lending markets in good condition.


Development land purchases suggest competition may increase?soon


Data from Real Capital Analytics shows that developers have purchased development land worth $2 billion in the first half of 2012 and may reach peak levels of buying that were achieved from 2005 to 2007. REITs have led the way in acquiring this land, most of which is located in the most stable of the nation's major metropolitan areas. Land sales volume reached $811 million in Manhattan, nearly doubling the $424 million posted by San Francisco, the runner-up. Many of these transactions have involved distressed land.

While investor activity in single-family home rentals has largely been determined by foreclosure activity, it is still worth noting the way the multifamily sector is focusing on these core areas. As new apartment buildings are completed, demand will drop and rent levels are likely to decrease, even though some analysts have indicated demand is so high it may take some time.
Find Property Managers Near You
Select Property Type
Single Home or Condo (Valued up to $300K)

Single Home or Condo ($300K to $500K)

Single Home or Condo ($500K to $1 Million)

Single Home or Condo (Over $1 Million)

Multi-Family (2-4 units)

Multi-Family (5-19 units)

Multi-Family (20-99 units)

Multi-Family (100+ units)

Homeowners Association (2-49 units)

Homeowners Association (50-99 units)

Homeowners Association (100+ units)

Condominium Association (2-49 units)

Condominium Association (50-99 units)

Condominium Association (100+ units)

Retail (Up to 9,999 sqft)

Retail (10,000 - 100,000 sqft)

Retail (100,000+ sqft)

Office (Up to 9,999 sqft)

Office (10,000 - 100,000 sqft)

Office (100,000+ sqft)

Warehouse/Distribution (Up to 100,000 sqft)

Warehouse/Distribution (100,000+ sqft)

Light Manufacturing (Up to 100,000 sqft)

Light Manufacturing (100,000+ sqft)

Parking Garage

Biotech/Mission-Critical

Vacation (1-2 units)

Vacation (3+ units)

Other Associations (Hotel, Resort etc.)

Mobile Home Community