NAHB advises against raising multifamily mortgage insurance premiums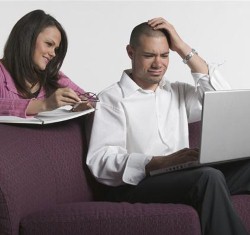 As lawmakers contemplated increasing multifamily mortgage insurance premiums (MIPs) as part of a budget proposal, the National Association of Home Builders (NAHB) warned that doing so could be detrimental.

Such a measure could have a negative impact on the housing industry and on residents, according to the NAHB. Bob Nielsen, former chairman of the organization, testified to the House Financial Services Subcommittee on Insurance, Housing and Community Opportunity to say that the need to raise MIPs has not been clearly shown.

"The proposed increases will not provide a buffer against future [Federal Housing Administration] losses because there is no segregated fund and excess income is simply returned to the U.S. Treasury each year," stated Nielsen. "Increases will only add to property owners? costs, thereby affecting rents and discouraging the production of rental housing."

Federal officials who support the change have said it could reduce defaults, but Nielsen suggested the move could have other consequences. Lenders, borrowers and renters could be hurt for no appreciable gain to the government, he indicated.

Property management companies and other industry stakeholders could also be affected indirectly. The NAHB notes that the FHA will likely play an important role in the future of rental housing finance as echo boomers drive demand for the industry in the coming years. That may be particularly true for low- and moderate-income renters.
Find Property Managers Near You
Select Property Type
Single Home or Condo (Valued up to $300K)

Single Home or Condo ($300K to $500K)

Single Home or Condo ($500K to $1 Million)

Single Home or Condo (Over $1 Million)

Multi-Family (2-4 units)

Multi-Family (5-19 units)

Multi-Family (20-99 units)

Multi-Family (100+ units)

Homeowners Association (2-49 units)

Homeowners Association (50-99 units)

Homeowners Association (100+ units)

Condominium Association (2-49 units)

Condominium Association (50-99 units)

Condominium Association (100+ units)

Retail (Up to 9,999 sqft)

Retail (10,000 - 100,000 sqft)

Retail (100,000+ sqft)

Office (Up to 9,999 sqft)

Office (10,000 - 100,000 sqft)

Office (100,000+ sqft)

Warehouse/Distribution (Up to 100,000 sqft)

Warehouse/Distribution (100,000+ sqft)

Light Manufacturing (Up to 100,000 sqft)

Light Manufacturing (100,000+ sqft)

Parking Garage

Biotech/Mission-Critical

Vacation (1-2 units)

Vacation (3+ units)

Other Associations (Hotel, Resort etc.)

Mobile Home Community