Property Management Companies Save You Time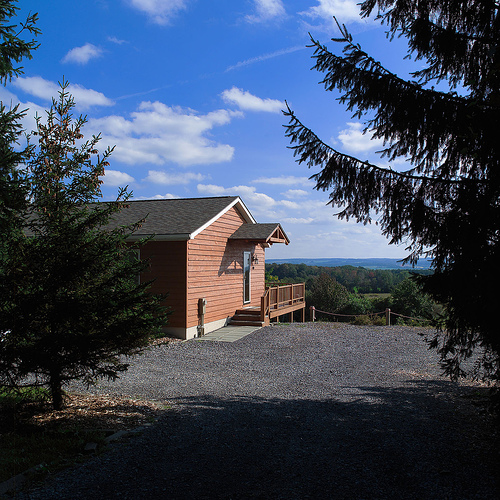 photo credit: Skaneateles Suites


Property management companies save property owners time and money by handling the sometimes unpleasant and time-consuming aspects of managing rental property.

Certain parts of managing rental property are simply not enjoyable, and these aspects may make hiring a property management company extremely beneficial to you. For instance, a property management company evicts tenants if necessary. This is a stressful, yet sometimes required, part of a landlord's job. Evicting clients can be emotionally draining as well as extremely time consuming. A good management company handles evictions and lets you deal with other, more pleasant matters.

It's wise to screen potential tenants to determine if they are likely to pay rent in a timely manner while properly caring for your property. While only time will tell if a tenant will do these things, performing background and credit checks can quickly weed out potentially disagreeable tenants. Performing these checks takes time. A property management company can perform them for you, allowing you to invest time in other endeavors.

You, as the property owner, are responsible for maintaining your rental property and ensuring that everything is in working order so your tenants can live comfortably. For example, if the air conditioner goes out in the middle of the week, you are responsible for fixing it as soon as possible. This could potentially mean leaving your job in the middle of the day or spending hours on the phone trying to find a repair company. A property management team relieves you of that responsibility. They deal with repair work, allowing you to attend to more important matters.

Property management companies save you hours of time, letting you focus on other areas of your life. You still retain control of your property, they just manage the most time consuming parts of owning and managing it.
Find Property Managers Near You
Select Property Type
Single Home or Condo (Valued up to $300K)

Single Home or Condo ($300K to $500K)

Single Home or Condo ($500K to $1 Million)

Single Home or Condo (Over $1 Million)

Multi-Family (2-4 units)

Multi-Family (5-19 units)

Multi-Family (20-99 units)

Multi-Family (100+ units)

Homeowners Association (2-49 units)

Homeowners Association (50-99 units)

Homeowners Association (100+ units)

Condominium Association (2-49 units)

Condominium Association (50-99 units)

Condominium Association (100+ units)

Retail (Up to 9,999 sqft)

Retail (10,000 - 100,000 sqft)

Retail (100,000+ sqft)

Office (Up to 9,999 sqft)

Office (10,000 - 100,000 sqft)

Office (100,000+ sqft)

Warehouse/Distribution (Up to 100,000 sqft)

Warehouse/Distribution (100,000+ sqft)

Light Manufacturing (Up to 100,000 sqft)

Light Manufacturing (100,000+ sqft)

Parking Garage

Biotech/Mission-Critical

Vacation (1-2 units)

Vacation (3+ units)

Other Associations (Hotel, Resort etc.)

Mobile Home Community