Property Management and Unexpected Expenses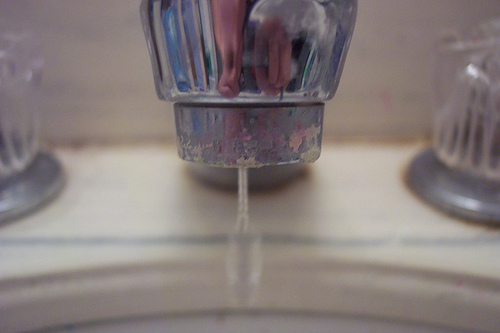 photo credit: Spojen??


Investing in real estate is a great way to make money while also staying busy. At the same time, you need to remember that you will need to spend money as well. And this means much more than paying your mortgage and taxes. There are unexpected expenses that are sure to come up after time after time. If you are lucky you can avoid these most of the time, but even then you never know when something bad is going to pop up.

What type of unexpected expenses should you be aware of? Unfortunately, there is no easy way to answer this question. It depends on the properties you own and the condition they are in. Of course, your tenants have a lot to do with these expenses as well.

An example of an unexpected expense is a furnace that breaks down. As you know, this is something that needs to work no matter what. After all, it is your job to ensure that your tenants have heat during the winter months. Are you prepared for this type of expense? If so, you may still be upset, but all you have to do is pay the money to have it fixed. If not, you still have to make the repair even if it means charging it.

The best way to plan for unexpected expenses is to have a separate bank account for this reason. You may see this as a waste when things are going good, but when an expense pops up you will be glad that you have the money on hand.

If you complete your own repairs you may be able to keep down the cost of repairs, no matter if they are unexpected or not. But remember, you don?t want to make things worse on yourself. In other words, if you can?t make the proper fix call a professional who can.

Investing in real estate can be lucrative, but at the same time you should be ready to take on unexpected expenses that will eat into your profits.
Find Property Managers Near You
Select Property Type
Single Home or Condo (Valued up to $300K)

Single Home or Condo ($300K to $500K)

Single Home or Condo ($500K to $1 Million)

Single Home or Condo (Over $1 Million)

Multi-Family (2-4 units)

Multi-Family (5-19 units)

Multi-Family (20-99 units)

Multi-Family (100+ units)

Homeowners Association (2-49 units)

Homeowners Association (50-99 units)

Homeowners Association (100+ units)

Condominium Association (2-49 units)

Condominium Association (50-99 units)

Condominium Association (100+ units)

Retail (Up to 9,999 sqft)

Retail (10,000 - 100,000 sqft)

Retail (100,000+ sqft)

Office (Up to 9,999 sqft)

Office (10,000 - 100,000 sqft)

Office (100,000+ sqft)

Warehouse/Distribution (Up to 100,000 sqft)

Warehouse/Distribution (100,000+ sqft)

Light Manufacturing (Up to 100,000 sqft)

Light Manufacturing (100,000+ sqft)

Parking Garage

Biotech/Mission-Critical

Vacation (1-2 units)

Vacation (3+ units)

Other Associations (Hotel, Resort etc.)

Mobile Home Community