Prospective Tenants and Credit Reports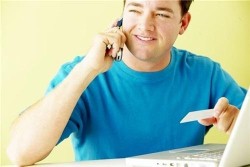 Before you approve an applicant to lease a unit of yours ---or give your A-OK to your rental property management firm to let them sign a contract---it's highly advisable to go over the potential renter's credit history.

Checking an applicant's credit will generally require a few pieces of information, specifically his or her name, address and Social Security number or Individual Taxpayer Identification Number.

Extensive credit information is compiled by Equifax, Experian and TransUnion, but landlords and property managers commonly contact smaller businesses which get information from those three. Such companies may operate on a more local, rather than national, basis.

Credit reports may contain information on credit cards, loans, mortgages and other financial transactions the applicant has been involved in. Looking at a person's credit history can show trends over time. For example, an applicant may have experienced a period of troubled finances but have a stable record based on more recent transactions.

If a landlord or property manager decides to reject an applicant based on his or her credit report, then the applicant must be notified of that fact. Such a notification must also include the name of the company that supplied the credit information and a notice that the applicant can request a free copy of his or her credit report within the next 60 days.

This is meant to help protect consumers against incorrect credit information being counted against them, among other purposes, and failure to provide notice can have legal consequences, so care is warranted.
Find Property Managers Near You
Select Property Type
Single Home or Condo (Valued up to $300K)

Single Home or Condo ($300K to $500K)

Single Home or Condo ($500K to $1 Million)

Single Home or Condo (Over $1 Million)

Multi-Family (2-4 units)

Multi-Family (5-19 units)

Multi-Family (20-99 units)

Multi-Family (100+ units)

Homeowners Association (2-49 units)

Homeowners Association (50-99 units)

Homeowners Association (100+ units)

Condominium Association (2-49 units)

Condominium Association (50-99 units)

Condominium Association (100+ units)

Retail (Up to 9,999 sqft)

Retail (10,000 - 100,000 sqft)

Retail (100,000+ sqft)

Office (Up to 9,999 sqft)

Office (10,000 - 100,000 sqft)

Office (100,000+ sqft)

Warehouse/Distribution (Up to 100,000 sqft)

Warehouse/Distribution (100,000+ sqft)

Light Manufacturing (Up to 100,000 sqft)

Light Manufacturing (100,000+ sqft)

Parking Garage

Biotech/Mission-Critical

Vacation (1-2 units)

Vacation (3+ units)

Other Associations (Hotel, Resort etc.)

Mobile Home Community