Ranieri, Rosen note advantages of renting REO properties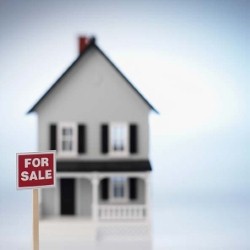 The federal initiative to sell REO properties in bulk and convert them into rentals has gained the support of Lewis Ranieri, a housing finance expert credited with a major role in creating the mortgage-backed security.

Ranieri, together with University of California economist Kenneth Rosen, wrote a paper outlining the possible advantages of converting REO homes to rentals and of government involvement in that effort.

According to the paper, the impact will vary by location and be most beneficial if bulk sales are focused in specific metropolitan areas, such as those which have both strong fundamentals for rental properties and a large number of foreclosed homes. This should improve investors' ability to participate effectively and maximize the effect on the housing market.

This could benefit the economy by decreasing the unused inventory of homes, meeting rental demand, stabilizing home prices and increasing economic activity, the pair said. Owners may need hep with financing that government involvement can help provide, although the two list involving competent rental management as the first concern to ensure success.

Investors who wish to hold the properties for a limited time may be able to dispose of them through a rent-to-own agreement with tenants, by reselling them to larger investors and public companies or through a sale to owner-occupants once the market improves, the report notes. For those who assemble enough properties and leases, other options may be available.
Find Property Managers Near You
Select Property Type
Single Home or Condo (Valued up to $300K)

Single Home or Condo ($300K to $500K)

Single Home or Condo ($500K to $1 Million)

Single Home or Condo (Over $1 Million)

Multi-Family (2-4 units)

Multi-Family (5-19 units)

Multi-Family (20-99 units)

Multi-Family (100+ units)

Homeowners Association (2-49 units)

Homeowners Association (50-99 units)

Homeowners Association (100+ units)

Condominium Association (2-49 units)

Condominium Association (50-99 units)

Condominium Association (100+ units)

Retail (Up to 9,999 sqft)

Retail (10,000 - 100,000 sqft)

Retail (100,000+ sqft)

Office (Up to 9,999 sqft)

Office (10,000 - 100,000 sqft)

Office (100,000+ sqft)

Warehouse/Distribution (Up to 100,000 sqft)

Warehouse/Distribution (100,000+ sqft)

Light Manufacturing (Up to 100,000 sqft)

Light Manufacturing (100,000+ sqft)

Parking Garage

Biotech/Mission-Critical

Vacation (1-2 units)

Vacation (3+ units)

Other Associations (Hotel, Resort etc.)

Mobile Home Community