Recently-added renter households may not remain in market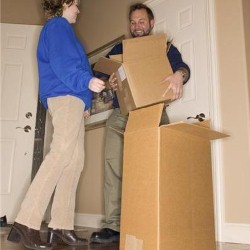 The renter population has become more diverse in recent years, with a growing number of older Americans and married couples renting.

Minorities accounted for about 46 percent of renters despite only making up 30 percent of households, according to the recent Joint Center for Housing Studies report. While they were responsible for the majority or new renter households in recent years, however, the number of white renter households also grew. A total of about 1 million households began renting in 2011 alone, and more did so during the other recession and post-recession years.

How stable the demand from these new renter households will be is in question, however. The study indicates that older and married-couple tenants are likely to become homeowners or, in some cases, return to homeownership once the opportunity presents itself. If the shift to renting represents a true change of preference for some, then the homeownership rate in future years may not recover to pre-recession levels.

In that event, rental managers and owners are likely to see some demand persist. Researchers say a significant recovery is likely to take place as home prices, household finances and other factors improve. Some investors may end up profitably selling single-family rentals to owner-occupiers in the coming years, although projected price appreciation means that could be profitable. The surge in demand for single-family rentals may not entirely dissipate entirely, however.
Find Property Managers Near You
Select Property Type
Single Home or Condo (Valued up to $300K)

Single Home or Condo ($300K to $500K)

Single Home or Condo ($500K to $1 Million)

Single Home or Condo (Over $1 Million)

Multi-Family (2-4 units)

Multi-Family (5-19 units)

Multi-Family (20-99 units)

Multi-Family (100+ units)

Homeowners Association (2-49 units)

Homeowners Association (50-99 units)

Homeowners Association (100+ units)

Condominium Association (2-49 units)

Condominium Association (50-99 units)

Condominium Association (100+ units)

Retail (Up to 9,999 sqft)

Retail (10,000 - 100,000 sqft)

Retail (100,000+ sqft)

Office (Up to 9,999 sqft)

Office (10,000 - 100,000 sqft)

Office (100,000+ sqft)

Warehouse/Distribution (Up to 100,000 sqft)

Warehouse/Distribution (100,000+ sqft)

Light Manufacturing (Up to 100,000 sqft)

Light Manufacturing (100,000+ sqft)

Parking Garage

Biotech/Mission-Critical

Vacation (1-2 units)

Vacation (3+ units)

Other Associations (Hotel, Resort etc.)

Mobile Home Community