Rental housing owners, managers may face new legal requirements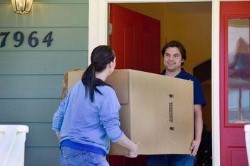 Property management companies and rental housing owners may want to take a closer look at local laws impacting their business, as some officials are considering changes at that level.

One aspect of business that may be affected is utility charges, according to Multifamily Executive. Some localities may have or be considering laws that limit landlords' right to increase their charges for electricity, water and other services of that nature, potentially causing difficulties for any owners caught unawares.

Similarly, officials are looking at legal restrictions on rent increases. These focus less on the amount of the increase and more on the timing, and might prohibit the landlord or rental management professionals from raising rent levels more than once in a given period, often a year. Beyond reducing the flexibility all rental owners and operators have, restrictions could be particularly problematic for those renting on a monthly basis or for shorter periods.

Local officials in some parts of the country may also pass new laws regarding communications between tenants and their landlords or rental managers. These might require specific, official notifications in the event a judgment is considered paid or a payment is received and accepted, as well as documentation of other events. Precision may be a challenge and a necessity, since these communications can have legal significance and their number may be growing.
Find Property Managers Near You
Select Property Type
Single Home or Condo (Valued up to $300K)

Single Home or Condo ($300K to $500K)

Single Home or Condo ($500K to $1 Million)

Single Home or Condo (Over $1 Million)

Multi-Family (2-4 units)

Multi-Family (5-19 units)

Multi-Family (20-99 units)

Multi-Family (100+ units)

Homeowners Association (2-49 units)

Homeowners Association (50-99 units)

Homeowners Association (100+ units)

Condominium Association (2-49 units)

Condominium Association (50-99 units)

Condominium Association (100+ units)

Retail (Up to 9,999 sqft)

Retail (10,000 - 100,000 sqft)

Retail (100,000+ sqft)

Office (Up to 9,999 sqft)

Office (10,000 - 100,000 sqft)

Office (100,000+ sqft)

Warehouse/Distribution (Up to 100,000 sqft)

Warehouse/Distribution (100,000+ sqft)

Light Manufacturing (Up to 100,000 sqft)

Light Manufacturing (100,000+ sqft)

Parking Garage

Biotech/Mission-Critical

Vacation (1-2 units)

Vacation (3+ units)

Other Associations (Hotel, Resort etc.)

Mobile Home Community