Rental housing professionals address energy efficiency at conference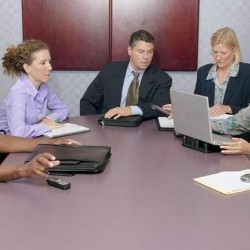 Housing industry stakeholders met to discuss energy efficiency issues affecting the sector at the Future of Efficiency Conference in June.

Participants were attempting to share information on energy efficiency approaches and improvements that could strengthen their businesses and allow them to better meet residents' needs, improve on their own profits or have other advantages, according to Multi-Housing News. Although rents have been rising recently, the high and growing demand for rental housing means that competitive energy strategies may be useful to landlords and property management companies.

The concerns faced by single-family investors and managers differ from those which multifamily owners and operators must cope with, but the end results are similar. Energy efficiency upgrades can help to attract prospective renters, convince current tenants to remain and lower the utility costs faced by residents and owners. At the conference, participants noted that owners may have one of a few different attitudes toward energy efficiency.

Some only concern themselves with legal and regulatory compliance, while others seek to maximize their return on investment or hope to re-sell properties profitably. In the latter two instances, energy efficiency upgrades may be appealing, while they are less likely to be sought by those with the former outlook. Regardless, investors should keep aware of changes to local, state and federal regulations concerning energy efficiency. They may present opportunities for tax credits or other advantages.
Find Property Managers Near You
Select Property Type
Single Home or Condo (Valued up to $300K)

Single Home or Condo ($300K to $500K)

Single Home or Condo ($500K to $1 Million)

Single Home or Condo (Over $1 Million)

Multi-Family (2-4 units)

Multi-Family (5-19 units)

Multi-Family (20-99 units)

Multi-Family (100+ units)

Homeowners Association (2-49 units)

Homeowners Association (50-99 units)

Homeowners Association (100+ units)

Condominium Association (2-49 units)

Condominium Association (50-99 units)

Condominium Association (100+ units)

Retail (Up to 9,999 sqft)

Retail (10,000 - 100,000 sqft)

Retail (100,000+ sqft)

Office (Up to 9,999 sqft)

Office (10,000 - 100,000 sqft)

Office (100,000+ sqft)

Warehouse/Distribution (Up to 100,000 sqft)

Warehouse/Distribution (100,000+ sqft)

Light Manufacturing (Up to 100,000 sqft)

Light Manufacturing (100,000+ sqft)

Parking Garage

Biotech/Mission-Critical

Vacation (1-2 units)

Vacation (3+ units)

Other Associations (Hotel, Resort etc.)

Mobile Home Community