Rentals may need to prepare for legal changes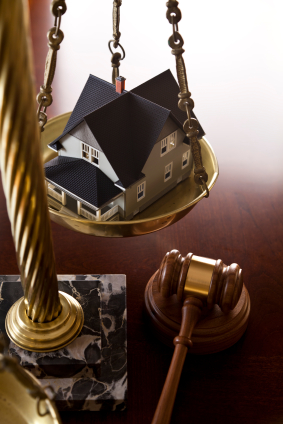 State and local governments have been modifying or adding rules and regulations impacting property safety and rental management, which may force owners and property management companies to adapt significantly.

The changes may be motivated by a number of factors, such as the increased interest in rental housing, falling homeownership rates and decreased government revenues from property taxes contributing to strained finances at all levels of government.

According to Investor's Business Daily, the new rules and laws cover topics such as credit scores, rental fees, safety provisions and tenant rights. In California, for example, a recent law explicitly allows landlords to prohibit smoking in their rental housing.

The state has also changed rules that cover the installation of smoke and carbon monoxide detectors, and some neighborhoods are considering whether to limit the number rentals allowed in a community. In some areas, there is disagreement between owners who wish to rent out their properties and neighbors who prefer a more permanent community.

Local governments in a number of states are mandating rental inspections when they did not before, charging fees to approve housing. This may be due to quality concerns, need for revenue or for other reasons, the news source notes.

In New York, some apartments can no longer be modified by constructing walls inside them. This alteration, typically used to create a space that may be appropriate for multiple tenants, was found to be a fire hazard in some cases.
Find Property Managers Near You
Select Property Type
Single Home or Condo (Valued up to $300K)

Single Home or Condo ($300K to $500K)

Single Home or Condo ($500K to $1 Million)

Single Home or Condo (Over $1 Million)

Multi-Family (2-4 units)

Multi-Family (5-19 units)

Multi-Family (20-99 units)

Multi-Family (100+ units)

Homeowners Association (2-49 units)

Homeowners Association (50-99 units)

Homeowners Association (100+ units)

Condominium Association (2-49 units)

Condominium Association (50-99 units)

Condominium Association (100+ units)

Retail (Up to 9,999 sqft)

Retail (10,000 - 100,000 sqft)

Retail (100,000+ sqft)

Office (Up to 9,999 sqft)

Office (10,000 - 100,000 sqft)

Office (100,000+ sqft)

Warehouse/Distribution (Up to 100,000 sqft)

Warehouse/Distribution (100,000+ sqft)

Light Manufacturing (Up to 100,000 sqft)

Light Manufacturing (100,000+ sqft)

Parking Garage

Biotech/Mission-Critical

Vacation (1-2 units)

Vacation (3+ units)

Other Associations (Hotel, Resort etc.)

Mobile Home Community