Renter households increased, may do so further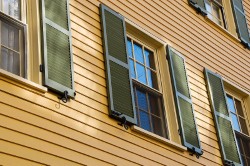 The rental sector continues to lead the post-recession housing industry as more than a million households swelled the demand for rentals in the year ending March 2012.

Renter-occupied dwellings increased by about 4 percent during the year and industry stakeholders are reacting to demand by raising rents and building or converting properties, according to the Freddie Mac Economic and Housing Outlook report for June 2012.

Single-family rentals are accounting for a larger percentage of the market than they have in the past, as investors seize the opportunity presented by the unique condition of the housing market. This, in turn, is expected to help meet the housing needs of many, including some former homeowners.

Analysts, rental owners and property management companies anticipate a surge of demand in the future, partly from young adults who have postponed household formation during and after the recession. While the pace of new construction has been limited due to financing challenges, that issue is being resolved, at least partially. At the same time, those limitations have likely made single-family rentals more competitive just as the number of homes for sale spiked.

That number is now falling, and the report indicates that markets may continue to tighten, yielding further rent growth in at least some areas. Among rentals, top-tier properties have been particularly sought-after.
Find Property Managers Near You
Select Property Type
Single Home or Condo (Valued up to $300K)

Single Home or Condo ($300K to $500K)

Single Home or Condo ($500K to $1 Million)

Single Home or Condo (Over $1 Million)

Multi-Family (2-4 units)

Multi-Family (5-19 units)

Multi-Family (20-99 units)

Multi-Family (100+ units)

Homeowners Association (2-49 units)

Homeowners Association (50-99 units)

Homeowners Association (100+ units)

Condominium Association (2-49 units)

Condominium Association (50-99 units)

Condominium Association (100+ units)

Retail (Up to 9,999 sqft)

Retail (10,000 - 100,000 sqft)

Retail (100,000+ sqft)

Office (Up to 9,999 sqft)

Office (10,000 - 100,000 sqft)

Office (100,000+ sqft)

Warehouse/Distribution (Up to 100,000 sqft)

Warehouse/Distribution (100,000+ sqft)

Light Manufacturing (Up to 100,000 sqft)

Light Manufacturing (100,000+ sqft)

Parking Garage

Biotech/Mission-Critical

Vacation (1-2 units)

Vacation (3+ units)

Other Associations (Hotel, Resort etc.)

Mobile Home Community