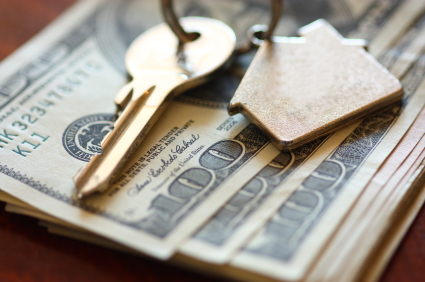 The amount of the security deposit should be specified in a tenant's lease agreement, to ensure that both parties know it clearly. Rental managers need to ensure that the circumstances in which the deposit will be returned to the tenant are also clear.


Security deposit amount and collection

State laws may limit the amount of a security deposit. For example, the Landlord Protection Agency states that Michigan law limits it to 1.5 times the monthly rent.

Some states also have laws may describing what the landlord must do with the deposit. Landlords may be required to deposit it with a bank, for example, in order to ensure that tenants who meet lease requirements can receive their refund.


Returning or withholding the deposit

This may also vary from state to state. In Michigan, the state law allows the landlord to keep the deposit only if the tenant owes unpaid rent or utility bills, or in cases where the property was damaged beyond reasonable wear and tear.

To avoid disputes over the property's condition, an inventory checklist can be used when a tenant moves in and departs. Both parties can verify the initial list and keep records. Any discrepancies upon moving out are therefore documented.


Defining security deposits

In some states, any refundable up-front fees count as part of the security deposit, regardless of what they are called in the lease. In others, the lease may be used to define the security deposit, so keep language clear and specific.
Find Property Managers Near You
Select Property Type
Single Home or Condo (Valued up to $300K)

Single Home or Condo ($300K to $500K)

Single Home or Condo ($500K to $1 Million)

Single Home or Condo (Over $1 Million)

Multi-Family (2-4 units)

Multi-Family (5-19 units)

Multi-Family (20-99 units)

Multi-Family (100+ units)

Homeowners Association (2-49 units)

Homeowners Association (50-99 units)

Homeowners Association (100+ units)

Condominium Association (2-49 units)

Condominium Association (50-99 units)

Condominium Association (100+ units)

Retail (Up to 9,999 sqft)

Retail (10,000 - 100,000 sqft)

Retail (100,000+ sqft)

Office (Up to 9,999 sqft)

Office (10,000 - 100,000 sqft)

Office (100,000+ sqft)

Warehouse/Distribution (Up to 100,000 sqft)

Warehouse/Distribution (100,000+ sqft)

Light Manufacturing (Up to 100,000 sqft)

Light Manufacturing (100,000+ sqft)

Parking Garage

Biotech/Mission-Critical

Vacation (1-2 units)

Vacation (3+ units)

Other Associations (Hotel, Resort etc.)

Mobile Home Community