Single-family rental growth affecting markets substantially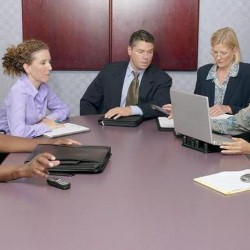 With many families displaced by foreclosures, short sales and financial pressures in general, the nation's homeownership rate has fallen significantly.

Many of these households still want to live in single-family homes, however, and are renting them as a result. This newly expanded demographic of renters are typically parents, USA Today reports. They are older than apartment residents tend to be and the demand they represent is changing neighborhoods. Investors, encouraged by their desire for housing, have purchased many of the country's single-family homes.

Analysis of U.S. Census Bureau data by Fannie Mae suggests that single-family housing was the fastest-growing portion of the rental market from 2005 to 2010. One firm projects that 3 million former homeowners will become renters in this market between 2010 and 2015, mostly in the states and regions hit hardest by the economic downturn.

Some city governments and even home builders are concerned that renters may not take care of their properties the way owner-occupiers are expected to, to the detriment of property values in the respective neighborhoods. Rental managers, tenants and investors may need to improve communication and clearly denote responsibilities in order to avoid that issue.

Not all analysts agree on whether the increase in single-family rentership will be permanent or temporary. Investors who buy homes should be able to either rent or re-sell them, however, and the latter option should be more profitable once the market recovers.
Find Property Managers Near You
Select Property Type
Single Home or Condo (Valued up to $300K)

Single Home or Condo ($300K to $500K)

Single Home or Condo ($500K to $1 Million)

Single Home or Condo (Over $1 Million)

Multi-Family (2-4 units)

Multi-Family (5-19 units)

Multi-Family (20-99 units)

Multi-Family (100+ units)

Homeowners Association (2-49 units)

Homeowners Association (50-99 units)

Homeowners Association (100+ units)

Condominium Association (2-49 units)

Condominium Association (50-99 units)

Condominium Association (100+ units)

Retail (Up to 9,999 sqft)

Retail (10,000 - 100,000 sqft)

Retail (100,000+ sqft)

Office (Up to 9,999 sqft)

Office (10,000 - 100,000 sqft)

Office (100,000+ sqft)

Warehouse/Distribution (Up to 100,000 sqft)

Warehouse/Distribution (100,000+ sqft)

Light Manufacturing (Up to 100,000 sqft)

Light Manufacturing (100,000+ sqft)

Parking Garage

Biotech/Mission-Critical

Vacation (1-2 units)

Vacation (3+ units)

Other Associations (Hotel, Resort etc.)

Mobile Home Community