Slow pace of remodeling may present opportunity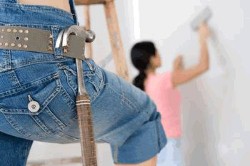 The National Association of Home Builders' (NAHB) Remodeling Market Index (RMI) dropped two points to 45 in the second quarter, indicating a decrease in remodeling activity.

The RMI reached 48 twice in 2011, but has been below that level during every other quarter since 2006. During the second quarter of this year, the component measuring expectations for future business was stable at 44 while the decrease was fueled by slightly worse current market conditions, which fell from 49 to 46.

Regionally, the index dropped from 48 to 42 points in the Northeast and 50 to 46 in the Midwest, while the West's RMI was stable at 47. Remodelers only reported improvement in the South, where there was growth of one point to reach 47. Despite this, remodelers did indicate they expect business to improve slightly in the near future.

Professionals noted that financing and other factors are limiting their activity. The lows posted suggest that owner-occupiers and investors are not doing much to keep remodeling professionals busy. While the availability of foreclosure has dropped significantly in many areas, the low RMI suggests that investors may be able to get favorable pricing if they want work done on any new acquisitions.

That could be particularly useful for converting single-family homes into rentals, which there may still be strong demand for. Some distressed properties may have spent enough time vacant that minimal remodeling is a necessity before rental agents can begin looking for tenants.


Many remodeling to market to?seniors


With the elderly population growing as Baby Boomers age, a recent Harvard University study suggested that remodelers will have major business altering homes to cater to their needs. "Age-in-place" retrofits may provide work for many contractors, although most people prefer to postpone thinking about their need for such adjustments, BusinessWeek reports.

While some will stay at home as they age, others may look for new housing, especially if it can be smaller or more comfortable. Property owners may be able to cater to this market by anticipating their needs as they put off planning. Some say that improvements in accessibility and comfort may also appeal to families with children or other demographics.

While many own a home by the time they reach that age, not all do. It is also fairly common for the elderly to sell larger homes because they no longer need the space and the maintenance requirements become inconvenient.
Find Property Managers Near You
Select Property Type
Single Home or Condo (Valued up to $300K)

Single Home or Condo ($300K to $500K)

Single Home or Condo ($500K to $1 Million)

Single Home or Condo (Over $1 Million)

Multi-Family (2-4 units)

Multi-Family (5-19 units)

Multi-Family (20-99 units)

Multi-Family (100+ units)

Homeowners Association (2-49 units)

Homeowners Association (50-99 units)

Homeowners Association (100+ units)

Condominium Association (2-49 units)

Condominium Association (50-99 units)

Condominium Association (100+ units)

Retail (Up to 9,999 sqft)

Retail (10,000 - 100,000 sqft)

Retail (100,000+ sqft)

Office (Up to 9,999 sqft)

Office (10,000 - 100,000 sqft)

Office (100,000+ sqft)

Warehouse/Distribution (Up to 100,000 sqft)

Warehouse/Distribution (100,000+ sqft)

Light Manufacturing (Up to 100,000 sqft)

Light Manufacturing (100,000+ sqft)

Parking Garage

Biotech/Mission-Critical

Vacation (1-2 units)

Vacation (3+ units)

Other Associations (Hotel, Resort etc.)

Mobile Home Community