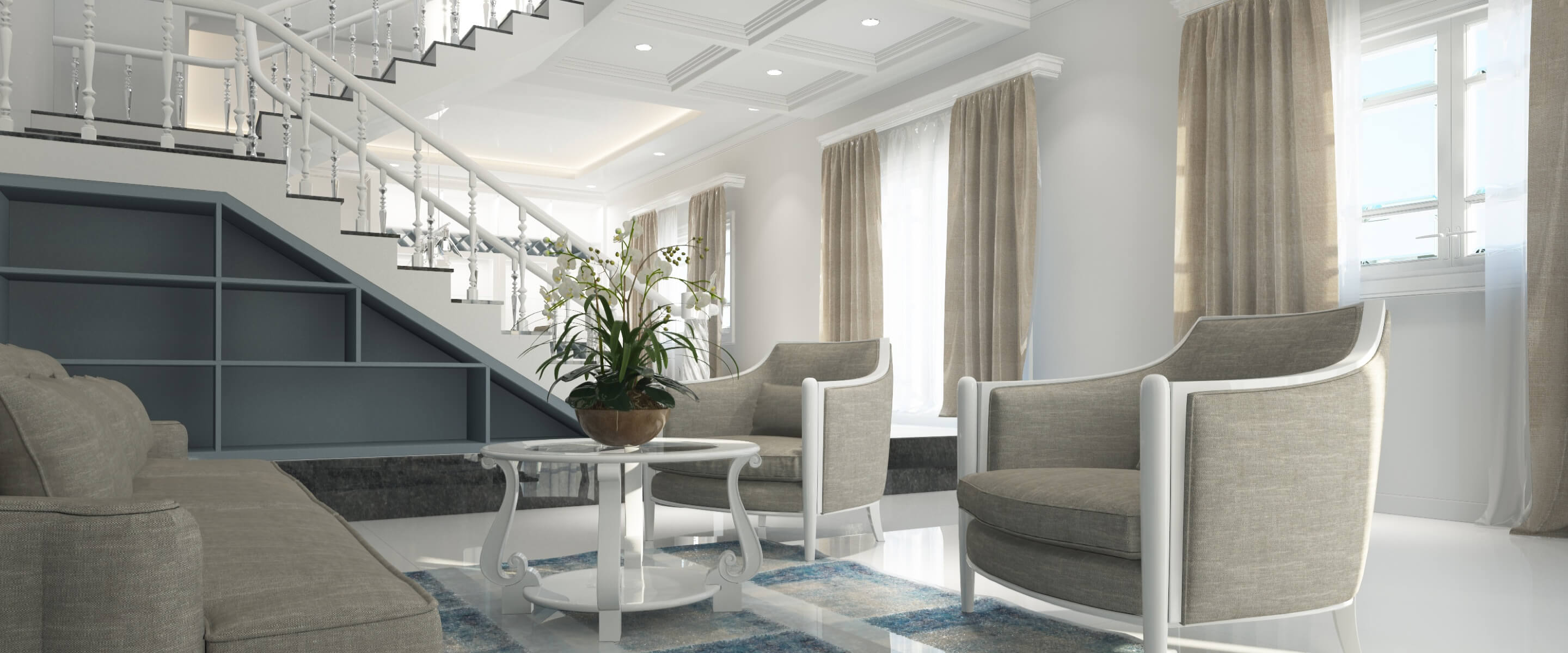 Maintenance & Repair
Types of Flooring
Selecting flooring for your home has never been as exciting or as confusing as it is now with so many types to choose from. Below are a few of the more common and more popular flooring options.
Hardwood Flooring
A perennial favorite, hardwood floors are solid wood from either maple, pecan, beech, cherry, oak, pine, birch, walnut, hickory and a few other woods. They are expensive but can last for centuries with little maintenance and can rather easily be restored to their original luster.
Bamboo Flooring
Bamboo is quickly becoming a favorite flooring option because it is much more environmentally friendly than hardwood floors. It looks a little different than hardwood but creates the same overall impression.
Laminate Flooring
Laminates are growing in popularity too as they?re relatively inexpensive. They are basically composite material with photographs of wood laid on top of them. They are incredibly resilient and can look very much like hardwood as well.
Linoleum Flooring
Linoleum is the green version of vinyl flooring and has been around for 150 years. This type of flooring is fairly inexpensive and not as popular in high end houses. But linoleum is still used quite frequently in bathrooms and kitchens.
Marble Flooring
Marble floors have become very popular in high end houses and look beautiful and elegant, but they can be cost prohibitive and their cold nature may not appeal to some.
Carpets & Rugs
Carpeting is wildly popular because of its softness, the variety of color and textures, and sound dampening qualities. Not a great choice for rooms with a lot of moisture, carpeting tends to be a good choice for the rest of the home.
More Stories in Maintenance & Repair
Bitterly cold weather has gripped the majority of the Midwest and Northeast. Even Niagara Falls has frozen! These record-breaking temperatures are wreaking havoc on people's...
Winter is officially here, and if you live in a northern state, you're gearing up for a few more months of cold and possibly snowy...
Q&A: I'm a brand-new board member of a condo unit in Hawaii. We need some patchwork done on a pitch and tar roof. A unit...
I was impressed the first time that I saw a tankless water heater. The owner must have really invested in this property if he was...
Find Property Managers Near You
Select Property Type
Single Home or Condo (Valued up to $300K)

Single Home or Condo ($300K to $500K)

Single Home or Condo ($500K to $1 Million)

Single Home or Condo (Over $1 Million)

Multi-Family (2-4 units)

Multi-Family (5-19 units)

Multi-Family (20-99 units)

Multi-Family (100+ units)

Homeowners Association (2-49 units)

Homeowners Association (50-99 units)

Homeowners Association (100+ units)

Condominium Association (2-49 units)

Condominium Association (50-99 units)

Condominium Association (100+ units)

Retail (Up to 9,999 sqft)

Retail (10,000 - 100,000 sqft)

Retail (100,000+ sqft)

Office (Up to 9,999 sqft)

Office (10,000 - 100,000 sqft)

Office (100,000+ sqft)

Warehouse/Distribution (Up to 100,000 sqft)

Warehouse/Distribution (100,000+ sqft)

Light Manufacturing (Up to 100,000 sqft)

Light Manufacturing (100,000+ sqft)

Parking Garage

Biotech/Mission-Critical

Vacation (1-2 units)

Vacation (3+ units)

Other Associations (Hotel, Resort etc.)

Mobile Home Community