Contacting Property Manager...
Keyside Property Management

27450 Ynez Road Suite 306
Temecula, CA 92591

Types of Properties We Manage:

- Single Home/condo (up to $300K)
- Single Home/condo ($300 to $500K)
- Single Home/condo ($500K to $1M)
- Multi-Family (2-4 units)


Keyside Property Management is a local full service property management company servicing the Temecula/Murrieta and surrounding areas.  We take pride in providing the best service at the best price.  We know the property management industry is constantly changing with new laws and requirements making it difficult for a private owner to do it themselves.  Unknowingly leaving out a required document or not complying with fair housing laws can lead to potential liability.  You need an expert to manage the process and to maximize the earning potential of your asset.  That's where we come in.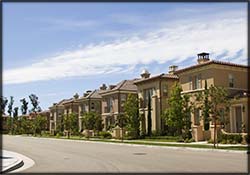 Why Choose Us?
You might ask what sets us apart from everyone else.  Our specialty is property management.  We have worked with national property management companies and gathered best practices and procedures to be more efficient.  We are trained in customer service, accredited through the Institute of Real Estate Management and certified through the California Association of Realtors.  This means you are dealing with a company that is committed to you and your property.  We also have a background in property maintenance and rehabs.  This means we understand what can go wrong during the term of a tenancy and provide you real information on what you can do to mitigate repairs.  This saves time, money and potential future losses.  We have also built relationships over the years with reputable vendors to get you the best pricing if repairs are needed.  We will always have your best interest in mind, it is our duty and our pleasure to do so.  Keyside Property Management, your key to property management excellence.