Contacting Property Manager...
Lawyers Condo Management

30801 Barrington Suite 125
Madison Heights, MI 48071

Types of Properties We Manage:

- HOA (2 - 49 units)
- HOA (50 - 99 units)
- HOA (100+ units)
- COA (2 - 49 units)
- COA (50 - 99 units)
- COA (100+ units)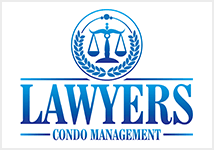 Welcome!
Company Background
Lawyers Condo Management, LLC is a Michigan-based organization specializing in condominium management. We offer a complete range of services for condominium associations including full service association management, limited association management, consulting, and related maintenance operations (repairs, snow removal, landscaping, etc). Our combination of expertise, knowledge, and singular focus make us uniquely successful in assisting our clients in achieving their association goals. If you are looking for professional condominium specialists who are committed to superior service, Lawyers Condo Management, LCC is the answer. Let us put our best-practice advisory and experience to work for you.
Condominium Association Management
We offer either full service or limited management of associations.
Full Service Management
Full service management of condominium and homeowner associations. We will take the administrative headache out of running an association and manage every aspect including collections of condominium dues/special assessments, bank deposits, pay vendor bills, monitor compliance with state law, file annual tax returns, file liens on unpaid dues, facilitate co-owner meetings, elections of board members/officers, resolve complaints, coordinate vendor services, maintain accounting records and financial reports, inspect and maintain common elements, and much more.
Limited Service Management
Limited service management is a flexible solution available to associations that are not interested in full service management. Custom limited service management plans are available depending on the needs of the association.