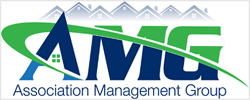 Association Management Group
MAIN OFFICE
614 W Friendly Ave
Greensboro, NC, 27401
SHOW ADDITIONAL OFFICES

At Association Management Group, Inc. (AMG), we work hard to take the headache out of managing homeowners association, providing superior service and cutting-edge solutions while saving our customers money.
With more than 31 years of experience, we have developed unique and proprietary systems that keep our several hundred condominiums, townhomes and planned unit developments in North and South Carolina running smoothly.
We know no two communities are the same, which is why we specialize in custom solutions. Our customer-centered staff provides individually tailored services to every association we manage. Each AMG community benefits from working with one dedicated, highly trained manager who provides personalized one-on-one expertise and support. And it's no surprise we receive high satisfaction ratings from our communities - we are truly dedicated to customer service.
Click the "Request Instant Quote" button to obtain your free AMG Analysis and proposal.
Learn how our team can cure YOUR community management headaches.
Here is what a couple of AMG clients have to say about AMG's service:
The Association Management Group has been managing our association since our Association began in 1985. The entire AMG staff has been available to us both day and night when needed to solve our issues. My experience with AMG is exceedingly positive. They have the experience and the dedication to do an excellent job. AG, President, Covington Place
We at Lakewood Homeowner's Association feel most fortunate to have our manager with Association Management Group. She is knowledgeable at interpreting problems, and is prompt and efficient in finding solutions. We, the board, appreciate her willing attitude to work with us, and to help us to provide the best possible lifestyle for our residents. KA, President, Lakewood HOA
PROPERTY TYPES WE MANAGE
Homeowners Association (50-99 units)
Condominium Association (50-99 units)
Homeowners Association (100+ units)
Condominium Association (100+ units)