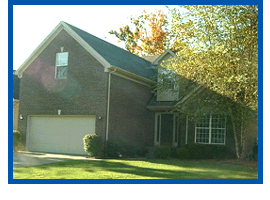 M & W Management, Inc specializes in single family investment property management in the Louisville area. Founded in 1978 we have been serving Louisville for 29 years. We are one of Louisville's oldest privately owned small business property management companies. Besides monthly rent collection we do pre-market rent preps, monthly maintenance, renovations, additions, updating and deferred maintenance systems. We take care of everything from the foundation to the roof. Our primary goal is to maintain the long term equity value of your investment property with dependable, affordable and guaranteed services. All potential tenants prepare a written application that is submitted and carefully screened and interviewed.
As an investor myself in 13 single family properties and one commercial property I am keenly aware of all aspects of your investment. I like to use the term "smart money" in managing your property using professional and insured sub-contractors that have been with us for many years and provide unsurpassed affordable service, outstanding results and dependability in all situations. I am also a licensed real estate sales agent since 1978 and while I don't list and sell properties to the general public I do sell clients properties should that need arise, logically who knows your property better than the management company who has a complete history and knowledge of your property!
M & W Management, Inc teams up with local and national relocation companies that we assist with corporate transfers to the Louisville area. Our internet advertising provides national coast to coast property information on every listing we have with 24 hr 7 days a week 365 days a year access availability so we are not just targeting potential tenants from a local or regional market. Our management portfolio includes a variety of single family homes, condos and duplexes in outstanding local communities throughout Metro Louisville including Jefferson and Oldham Counties.
M & W Management, Inc is a locally owned company by a Louisville native and graduate of the University Of Louisville. You won't find us listed in the Yellow Pages as our business growth has developed over 29 years by word of mouth advertising from satisfied clients. You will however find us in Dunn & Bradstreet, Who's Who In Property Management, Who's Who Publication Lifetime Career Achievement Award, Biltmore's Who's Who In the South, Cambridge Who's Who Inc, GRI (Louisville Chamber Of Commerce).