About FirstService Residential
Welcome to FirstService Residential, formerly Wentworth Property Management Corp.
For more than 25 years, our dedicated team of local professionals has worked hard to become the trusted partner of associations representing communities of every type and size.
Making a Difference. Every Day.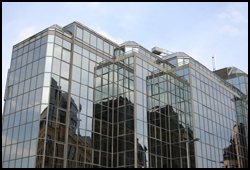 We owe our success to our people -- a unified team sharing a commitment to go above and beyond, every day, for the diverse communities we serve. We are local residents ourselves. Our roots and connections are within the communities we serve. We know each neighborhood's unique spirit, as well as how important it is to build strong relationships with our clients and associates -- after all, they are also our friends and neighbors.
To provide the best possible service, we've brought together the industry's most professional, experienced and service-focused associates, all committed to providing tailored property management services to meet each client's needs. We support our teams with differentiating tools and resources that help them deliver meaningful programs to reduce operating costs, enhance property values and create satisfying living environments for our residents and homeowners. FirstService Residential brings in-depth experience to communities of all sizes and types, including:
Community Associations and HOAs
Condominium Associations
Low-, mid- and high-rises
Active Adult (55+) Communities
Lifestyle Communities
Garden-style and townhome communities
Rental Management
Developer Communities
Industry-Leading Homeowner Association Management Services and Support
We support our Board members, homeowners and residents with proactive local management, dedicated service and the extensive resources of the industry leader, including:
Advanced product expertise and innovative services, refined over decades of managing properties of all types and sizes
Proprietary technology products that facilitate communication, streamline procedures and help Boards operate more efficiently
Value-added products, like collective buying programs, that reduce clients' costs for everyday services
Best-in-class training and educational programs for associates and Board members
And most importantly, a commitment to deliver outstanding customer service at every opportunity
Industry-Leading Residential Property Management Services
At FirstService Residential, we manage properties... but that's just the beginning. Your property may very well be your largest investment, but it's also your home, filled with years of memories and personal attachments that are just as valuable. We understand this, so we work very hard to enhance your property values, improve the quality of your life and create a community you'll be proud to call home.
Professional Property Management with a Personal Touch
We are recognized for our specialized product expertise, proprietary technology, industry-leading training courses, cost-saving programs and many other value-added services. But we believe that our local touch and personalized service for the Board members, homeowners and residents we serve that truly sets us apart.