About Us
Prism Realty Inc. focuses on several areas of real estate. Our Property Management services are designed to preserve the value of your property in the most efficient and effective manner. Through PRI Services we can offer our Landlords, Condominium Owners and other clients maintenance and construction services at costs below normal contractor and repair service companies. Whether you are looking to buy, sell, or rent property, Prism Realty has all the tools to help you with your real estate needs. Members of the Multi-List service and the Board of Realtors give us a competitive edge in selling your property fast and provide access a vast array of properties to buy. If you are looking for investment property, or your own home, we can help.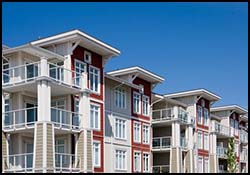 People are the key to any successful business. Prism Realty's employees are professionals skilled in their field of expertise. Competent personnel in accounting, maintenance, construction/rehab and real estate professionals complete our team of professionals to handle your needs.
Rental Management
There is nothing more important to an investor and their investment than having a qualified resident. Prism Realty strives to secure quality residents quickly by using local advertising, multi-list services, rental services and signage to market your investment property. After locating a prospective resident, we diligently screen applicants through national credit services, verify employment and check previous rental history. Assuring a quality resident is our highest priority.
We handle all the communication and interaction with the resident including the first viewing of the rental unit, the execution of the lease, collection of the monthly rent, maintenance requests and emergency maintenance calls. Real estate laws constantly change which affect owner's and renter's rights; Prism Realty Inc. ensures your rights are protected by assuring that all documentation including the lease, lead based paint, personal property disclaimer, security deposit agreement, and drug free housing is in order to protect your investment.
Condominium Management
Association management is a specialized field of real estate and requires a unique knowledge of the inter workings of associations. Not all associations are alike and their management needs can greatly vary. Prism Realty personnel have over fifteen years experience in association management and have a diverse management system to meet all association needs.
Timely accounting and responsive maintenance staff aids in the smooth running of the associations business. Professional management protects all owners and removes the work load of the association from the Board of Directors.