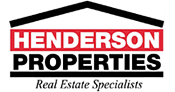 Henderson Properties
MAIN OFFICE
3030 Latrobe Dr.
Charlotte, NC, 28211
Henderson Properties
has been devoted to providing unsurpassed Community Association Management services to our clients since our inception in 1990. Over the years, Henderson Properties has continued to grow while maintaining our commitment to our original vision - to make a difference in the industry by providing quality, professional Community Association Management throughout the greater Charlotte, North Carolina area. Our team of experienced, well trained professionals provide the kind of service your Association deserves. Below is an overview of the services we provide. Discover for yourself how Henderson Properties has truly mastered a
different way to do real estate
.
Management Services
Preparation of needed information for scheduled Board meetings.
Notification of and attendance at annual Association meetings.
Periodic vendor contract review to insure highest cost effectiveness of contractor services.
Assistance in drafting of annual budget.
Inspections and subsequent follow up to insure compliance with governing documents.
Response to all inquiries and requests from members through our highly trained Community Services personnel.
Coordinate community website hosting.
Comprehensive training program for new Board Members.
Community Acquisition/Transition Program
Coordination with departing management company for the transfer of the Association's Information and documents
Critical attention to integration of information into Henderson Properties database
Prompt written Communication with homeowners
Continued monitoring and documentation of progress by Acquisitions Coordinator
Accounting Services
Observance of GAAP in all accounting procedures.
Receipt and banking of all assessment payments.
Aggressive collection of delinquent assessments.
Timely management of Accounts Payable.
Preparation and disbursement of monthly financial reports.
Coordination of legal process pertaining to the collection of assessments.
Facilitate performance of annual audit by independent auditor chosen by the Board.
Maintenance Services
Coordination of the maintenance and repair of Common Elements of the property.
Solicitation of bids for maintenance not performed by Management firm.
Supervision of maintenance and repairs of Common Elements and Capitol Reserve projects.
Twenty-four hour emergency services available to all homeowners.
Submit to the Board recommendations for preventative maintenance.
Performance of scheduled inspections of the property's Common Elements.
PROPERTY TYPES WE MANAGE
Single Home or Condo (Valued up to $300K)
Condominium Association (50-99 units)
Homeowners Association (100+ units)
Condominium Association (100+ units)