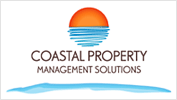 Coastal Property Management Solutions
MAIN OFFICE
30765 Pacific Coast Highway , #136
Malibu, CA, 90265
Coastal Property Management Solutions is a full service property management company. As a property owner, managing your property brings different challenges everyday. This can be overwhelming and tiresome trying to find the answers you need. Having a professional property management team handle your property will enable you to invest but not lose time keeping up with the day-to-day tasks property maintenance involves.
We manage and/or lease:
Estates
Single Family Homes
Condo/Townhomes
Rental Properties
2nd Homes
Seasonal / Vacation Rentals
REO's
Our team gladly accommodates clients who are hands-on, hands-off, or somewhere in between. According to your needs, Coastal Property Management Solutions services including:
Rental Prep: Preparation of your property to obtain maximum rent.
Leasing: Tenant screening, Advertising & marketing online, through email, the MLS, and advertising print.
Maintenance: Weekly, or monthly maintenance and supervision.
Repairs: 7 days a week, licensed vendors at competitive rates.
Collections & Payables: Rents, mortgages, taxes, insurance, maintenance and repairs.
Evictions: legal notices, court appearances as necessary
Accounting: Regular financial statements, details of all income and expenses.
Health & Safety Laws: Regulation compliance and inspections to prevent accidents.
Tenant Relations: All management and administrative matters for short term or long-term leases.
Online Access: View records and statements online via a secure web site (optional)
Our team has over 25 years experience in property leasing and management.
We have real estate licenses,and are bonded and insured. Please contact us to see how we can be of service.
Tonya McArthur
Coastal Property Management Solutions, Inc.
30765 Pacific Coast Highway #136
Malibu CA 90265
PROPERTY TYPES WE MANAGE
Single Home or Condo (Valued up to $300K)
Single Home or Condo ($300 to $500K)
Single Home or Condo ($500K to $1 Million)
Single Home or Condo (Over $1 Million)
Multi-Family (2-4 units)
Vacation (1-2 units)
Vacation (3+ units)