Owning investment real estate is one of the best avenues to obtain both strong monthly income and long term wealth. Whether you own a single condominium unit or you have a portfolio of real estate properties, over a period of time, real estate is consistently an outstanding investment.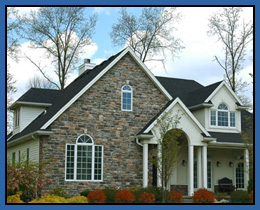 However, the responsibilities of being a landlord can be challenging and is not for everyone. The challenges are more than just dealing with tenants and the ever changing laws relative to landlord tenant relationships. Today, we live in a time of unprecedented demands on our time and personal relationships. The rigors of increasing hourly demands in our jobs, the extra curricular involvement of our children, and the attention needed for other family members, makes our time more precious than ever before. However, that does not mean you can't profit from your real estate investments.
One of the biggest decisions you will make as an investment property owner is whether you will manage the property yourself or hire a professional property management company. Some landlords do mange properties themselves, but often times they under estimate the time, money and energy needed to manage the property properly and in compliance with state and federal laws. That is why many landlords look for assistance and engage the services of a professional property manger.
RE/MAX Executive Realty Property Management Division understands this situation and we are uniquely suited to help you reach your investment goals while maintaining your time to enjoy your wealth. Our mission is to manage your real estate investments as if they were our own so that you can spend your time how you choose without having to worry about your properties. Through our proactive approach to property management, you can rest assured that your investments are being handled by fully qualified, knowledgeable professionals.
The range of services that RE/MAX Executive Realty Property Management offers includes:
Tenant searching, screening and procurement
Initial inspection of the property with the tenant. The condition if fully documented and photographed.
Preparation and negotiation of standard leases and all pertinent documents in compliance with municipal, state and federal laws.
Security deposit and last month's rent management.
Collection of rent from the tenant.
Sending delinquency notices to tenants and actively pursuing past due rents.
Monthly report to property owner itemizing revenue and expenses. Included is a log of any activity with the property or communications with the tenant.
Active supervision of the property and tenants via a quarterly inspection of the property. A written summary is provided to the property owner.
Contact for tenants relative to maintenance issues.
Provide 24 hour access for tenants and emergency service or repairs.
Inspection of maintenance issues prior to any repairs.
Coordinating repairs and maintenance within our network of preferred contractors.
Final inspection of the property with the tenant upon termination of the lease.
Short and long term capital improvement planning.
Market and income analysis of the property.
Year end financial reports for the property.
As a full service real estate brokerage, RE/MAX Executive Realty offers more than just property management. Our Rental Division has a steady and consistent access to perspective tenants to help minimize vacancy rates, thus saving you money.
In addition, when the time is right, RE/MAX Executive Realty provides assistance and counseling in searching for other income producing properties to add to your real estate portfolio. We specialize in marketing of investment properties when you are ready to capitalize and cash in on your investment.
If you are an established real estate investor or looking to start building wealth through real estate investments, RE/MAX Executive Realty can assist you in every step of the way to help you reach your investment goals while allowing you time to enjoy your wealth.