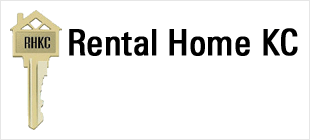 Rental Home KC
MAIN OFFICE
12727 S Darnell St
Olathe, KS, 66062
We help owners find the right renters for their properties.
We help owners avoid losses if they have to sell in the current market, providing income to cover their mortgage while they wait for a better time to have their house on the market.
Rental Home KC has developed a unique niche, combining leading edge technology and knowledge of real estate to assist renters and owners alike. Our familiarity with the area and the rental market allow us to match the right property with the right owner and the right renter.
We can collect the rent, handle problem calls, schedule maintenance and repair services, or any other part of the landlord's responsibilities. You choose what you want us to handle and what you want to handle yourself. Some of our owners are very involved while some are out of town and we do it all. Some of the services you can choose to have us perform include:
Receive rent payments
Direct deposit funds to your account
Follow up late payments and assess late fees
Coordinate collections process if still not paid
Receive problem calls
Diagnose the issue
Find appropriate repair service
Order repairs, with your approval
Follow up to ensure repairs completed properly
Pay for services and deduct from next rent
Inspect property periodically
PROPERTY TYPES WE MANAGE
Single Home or Condo (Valued up to $300K)
Single Home or Condo ($300 to $500K)
Single Home or Condo ($500K to $1 Million)
Single Home or Condo (Over $1 Million)
Multi-Family (2-4 units)