Managing your investment
Whether you are an experienced investor or a first time landlord, we can help you generate income while preserving your asset. We love real estate and we treat your property like it's our own. We can take the stress out of leasing or managing your rental property. We have the experience and network of vendors to keep your property leased and maintenance costs down. There are generally three main situations where we can get involved and help.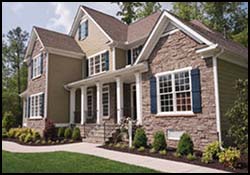 Leasing and Managing
By far our most popular option, we take care of everything from A to Z. As the owner, you can be involved as little or as much as you desire.
Conscientious management of your investment property and maximizing the return on your investment are the most important things we can provide to you when you hire Cambiar Real Estate Group LLC to manage your property.
Enforcing the terms and conditions of the lease and improving the profitability of your property are just two of the areas where we can add value for you as the owner. There are many details to be addressed in property management and we have the experience and expertise to handle them all.
Here are just some of the benefits you will receive when you place your trust and your property in the hands of Cambiar Real Estate Group LLC.
All of the vendors we use to complete maintenance on your property are experienced and professional.
Routine Maintenance: Small repairs are more cost effective than large repairs. We encourage tenants to let us know about small maintenance items before these problems become more serious and more costly to correct.
24 Hour Emergency Maintenance
Periodic Drive-by Inspections
Monthly financial statements and timely disbursement of monthly proceeds
Online account access
Preventive maintenance programs to promote long-term tenant and property value retention.
Aggressive marketing in a wide variety of print and electronic media.
Professional tenant screening services that provide a comprehensive background check on all prospective tenants.
Leases that are professionally prepared and reviewed by our legal counsel.
Compliance with State & Federal Fair Housing laws
Relief from the stress of having to deal with tenant issues on a day to day basis
Improved physical condition and reputation of the property
Rental rates that maximize total income. We do extensive market research to determine the optimal rental rates
Testimonials
"Cambiar Real Estate has been amazing to work with from the start. They have taken care of everything and anything while keeping me informed of all the latest information with my property. A couple of years back after a major hail storm and some significant damage to my roof, Cambiar Real Estate facilitated getting the roof replaced, getting a claim in to my insurance company, and significantly reduced my stress."
Clint G.
Salt Lake City, UT
"If You are truly looking for passive income and to eliminate the headaches associated with owning rental property, I can't recommend Cambiar Real Estate Group and Tim Leatherman strongly enough.
My wife and I live in California and have been using Cambiar to manage our properties for almost 7 years. Tim quickly learned our investment and management philosophy and has effectively carried it out on our behalf.
Cambiar Real Estate Group has greatly increased our confidence and effectiveness in investing remotely and is an integral component of our investment decision making process."
Doug & Angie H.
Novato, CA