Our Brand promise:
Our Guarantees:
A bit about Coastal Group:
We currently manage approximately 400 rental homes, ranging from single family homes, two-family duplexes, small apartments and luxury homes. From Willoughby, to East Beach, from Kempsville to the North end of Virginia Beach, and from Deep Creek to Great Bridge.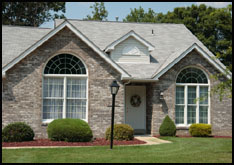 Our owners live far and wide: Germany, Italy, Japan, Guam, and all over the US.
Enjoy direct deposits into your bank accounts.
Direct 24x7 online-access to your property and rental information.
We have hand-picked repair people available in all the trades. The folks we use for repairs know that in order to maintain our "repeat business," they need to do the work well, in a timely manner, and for a good price. They also know that we pay promptly and will treat them fairly.
"Old fashioned personal service"
High-tech tools and information.
We're hands on and value our owner's business. Some of our owners have been our clients for over 30 years!
Request a rental analysis of what your home should receive in monthly rents for an annual lease.
We look forward to talking with you soon about your valuable property. Request your free quote today!
Get Your Free Rent Range Report: