Property Management
The Sherman & Hemstreet Property Management team includes professional managers that are highly trained and devoted to seeing our clients' properties generate the highest possible revenue stream. These individuals currently manage over 10,000,000 million square feet and over 4,000 units.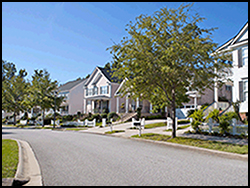 All of our property managers are experts in their field and all are required take continuing education courses to improve their skills. Our property managers are working towards or have obtained the Certified Property Manager (CPM) designation and other property management designations.
Our property managers have these goals in mind when managing properties.
Generate income and improve cash flow for owners.
Increase the properties value.
Achieve all of the owner's objectives.
Our fundamental approach to property management has allowed us to provide a far superior service to our owners. Our property managers are experts at increasing property values while maintaining a high-quality environment for our residents.