Welcome to Reliant Realty Property Management, Middle Tennessee's choice for residential property management.
Our experience is derived from managing a portfolio of hundreds of properties across Middle TN, from high-rise condos to single family homes of all styles and sizes. We're a firm of dedicated property managers who are highly educated, trained and experienced. Our property managers cover all of Middle TN as well as southern Kentucky and our sophisticated and easy to use technology platform is the standard of the industry with comprehensive access and functions for both Owners and Tenants. Both Tenants and owners are given private access to our management website where they can view reports, request maintenance, pay rent online and much more. On the go? You can access your portal from your smart phone and receive updates by text as well! Reliant Realty Property Management makes renting easy.
Overview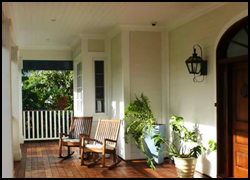 Reliant Realty Property Management has the expertise, resources and track record you can depend on. Our pool of maintenance contractors are fully licensed, bonded and insured. We screen all potential tenants thoroughly including criminal background checks using national databases, not just local and state. We also check applicants credit bureaus, sex offender registry and rental payment history. Our books and all banking is under the supervision of a Certified Public Accountant who issues all year end 1099's for all owners. Owners are given their own private access to our site where they can log in to view reports and statements as well as upload or download any documents or make any requests. Simply put, we manage your property like we manage our own -with due diligence and efficient process to ensure minimum risk and maximum reward.
Property Management Services
With the professional guidance and supervision of a capable and thorough agent managing all details from big to small, leasing your property can be a enjoyable and financially wise endeavor. On the other hand, trying to manage your own rental or investment can be extremely challenging, stressful and full of dangerous legal pitfalls. Our business is to provide our clients with comprehensive management to ensure their properties operate smoothly and profitably. Let us put our proven experience and resources to work for you while you relax and let your investment mature. We make it easy from start to finish.
As your Agent, we will:
Conduct a market analysis to determine maximum rent
Perform an initial walk-through to advise on the preparation of the home before marketing
Place "For Rent" sign on property, list on MLS and dozens of additional sites
Coordinate all showings
Screen all applicants including criminal check, credit check, income verification, rental history check and more
Negotiate and manage all leases, counter offers, addendum and amendments
Conduct "Move-In" Inspection with Tenant and take digital photographs for reference
Collect all rents and maintain separate trust accounts for rents and deposits
Complete eviction services rendered through Firm's attorney if required
Pay all bills associated with the property - all funds are processed by Certified Public Accountant
Issue Owner's Income Disbursement as prescribed
Generate and issue regular monthly reports and statements along with Owner's Income Disbursement
Perform visual external inspections or "drive-bys" once every month
Manage all maintenance needs of the property
Hire only fully licensed and bonded repair men and workers
Provide 24 hour emergency maintenance service
Provide Owner with log-in to management website so he/she can view every detail of every transaction
Provide year-end report with comprehensive summary and 1099
Perform "Move-Out Inspection" and coordinate any maintenance require
Reliant Realty Property Management has the expertise, resources and track record you can depend on. If you're interested in placing one or more of your properties under our professional management, please contact us and we'll be glad to help.