As one of Honolulu's most sought after property management providers, in addition to being part of REMAX Honolulu, a full service real estate brokerage, we understand what property owners and investors are looking for in a property management company. Being in business for over 15 years, my staff and I have managed single family homes, condominiums, town homes, and luxury properties for hundreds of owners. We understand that economic and real estate market changes have affected the rental market significantly. We also understand that in order for a rental property to be successful, a proactive approach is necessary.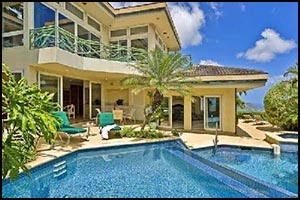 Our full rental property management services include but is not limited to:
Review Tenant Applications
Prescreen/prequalify prospective applicants
Order and review credit checks and/or background checks
Provide inspections (semi-annually; inside and out) of your property
Create and submit custom tailored advertising for your specific property at NO COST TO YOU.
Ensure that your property is maintained
As a Real Estate Broker in addition to being a Property manager, I will provide a Market Analysis at any time should you contemplate whether to sell or not (should you decide to sell and enlist my services, I offer a 1% discount off of listing commissions to my owners)
Provide Monthly Accounting; each month you'll receive a detailed Owners Statement
Collect and deposit tenant rents (done seamlessly via ACH electronic debit and electronically deposited into your account)
Take care of tenants concerns and emergency repairs
Conduct pet interviews (for those rentals that allow pets)if pet is on island
Items you will NEVER be charged for:
No Management fees to be charged to you at any time while your property is vacant (i.e. during the initial rental phase or in between tenants.)
NO tenant placement fees
No Initial client "set up"; fees
Our Pledge to YOU:
Professional services.
Responsive customer care.
Full service management.
Building value and customer loyalty... one home at a time...
We invite you to contact us TODAY and learn more!.............