Welcome!
Need help in managing your rental property? Help recruiting tenants? Leasing? Background checks? Collecting rent? Maintenance and repair? Tenant calls day and night? Help with local ordinances and registration?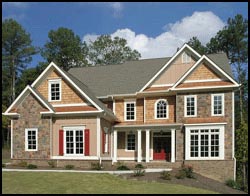 Set aside one, some, or all of the above by engaging Tudor Property Management. Time is available for McHenry County area residences needing personal attention. (Note: Excludes vacation rentals.)
TPM also offers property improvement services that can either restore or increase the value of your investment...
About Us
To my prospective property owner clients:
The framework of what I'm doing is pretty simple: I want to manage 16-20 properties and only 16-20. I want to do them myself with no assistants or office staff. That small number keeps things in-house and entirely manageable. If it's too much, I'll reduce the number until everything fits comfortably.
I like to work on properties both inside and outside. I can do property management for less than half of what a standard suburban company can. I am licensed by the state.
At this time I charge a monthly fee of only $55 that covers administrative issues and all communications with tenants, cities, owners, etc. Where owners benefit the most is in the repair and maintenance work that is ongoing for any given location. Most companies charge at least $85 simply to appear (service charge) and $95+ hourly to perform the tasks at hand. My rate is $35 hourly (time/materials) for whatever is needed 24/7/365...nothing more...no service charges.
To date I can resolve over 90% of plumbing, electrical, and maintenance calls myself. If not, I arrange for a professional and pass along his or her invoice.
Please see the online resume which gives information about my background, and contact me if you seek assistance.
Thank you, and good luck with your investments!