Who we are.
We are Heywood Community Management; community association management experts that provide the professional support and relief which community members and officials constantly seek but rarely find. We lead the industry by providing quality-focused professional services that consistently deliver progressive results through steadfast action.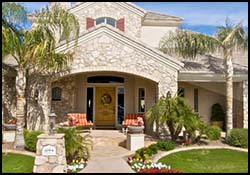 What we do.
We assist with the supervision and management of Homeowners' Associations and Community Property throughout Arizona's metro urban markets. We consistently deliver professional support and relief to HOA board members, community officials, and developers which progressively enriches and increases overall community property appeal.
How we do it.
We deliver progressive results by embracing our core values, committing to our key service principles, and creatively solving problems by staying capable at all times. We are closely organized, fully prepared, technologically advanced, and highly responsive to both our existing clients and the industry's needs at all times.
>>>> We specifically tailor our service offerings to meet the unique needs of your community. <<<
Full-Service Management
Complete and robust association management services. Whether you're small or large, a condominium or master planned community, we offer everything you need.
Finance & Accounting
Payables & receivables, invoices & statements, ledgers & bank accounts. Your community association's finances are in good hands.
Communications
Effective, consistent, and relevant. We provide first class customer support, respond timely, and deliver relevant community information in the most effective ways available to the industry.
Vendor Management
We put vendors to work for your community. With a constant line of communication, proper administrative channels, and professional supervision, we transform vendors into an asset for your HOA.
Covenant Enforcement
We pride ourselves on consistent and uniform association covenant enforcement which gives homeowners peace of mind knowing their investment won't suffer from unsightly neighbors.
Customer Care
Our customer service is second to none. We strive to offer the most effective customer journeys to resolve concerns in a timely manner. We systematically review and refine customer service funnels on a regular basis.
Administration
Our backbone is the staff we employ and trust to provide the back-office services necessary to produce quality results repeatedly without fail.
Training & Education
Experience is only valuable if the expertise gained is shared with others. Our core value "Share Wisdom" embodies the knowledge we strive to share with all those we cross paths with.